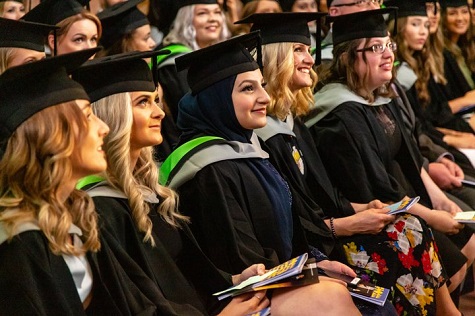 Covid has impacted all our lives. You may find yourself on furlough from your job, working from home or included in the thousands left unemployed. 2020 has been a challenge. We hope that some of the resources below can help to inspire, inform, support or simply to give you five minutes' escapism.
Support for the class of 2020
We recognise that the newest members of our alumni community have had a rough time this year. Their last important weeks of study, final exams, placements and exhibitions were all postponed or moved online. Parties and farewell celebrations cancelled or postponed and very sadly, due to restrictions, we have not yet had the chance to celebrate their successes in our traditional graduation ceremonies at Carlisle Cathedral. All of this whilst also attempting to establish their careers in a global pandemic.
A package of support measures has been designed for the class of 2020:
Support for all alumni
No matter when you graduated, the benefits and services below are for you:
If we can be of any further help, we will always be happy to hear from you, email alumni@cumbria.ac.uk