School Improvement
A Learning Partnership recognises the potential power for school improvement when teachers' practical wisdom and local knowledge is supported through critical engagement with public knowledge—including learning theory, research evidence, professional guidance, and policy.
Evidence indicates that school improvement requires sustained investment in the professional learning of teachers and support staff. Schools that develop an expansive workplace learning environment are able to transform themselves and help their pupils to achieve their full potential.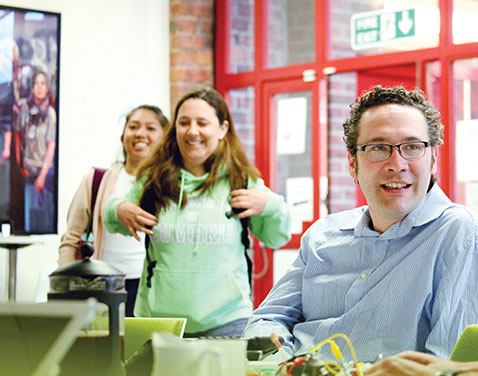 Continuing Professional Development (CPD)
Centred on practitioner research, our courses are firmly grounded in the context and experience of our students and are relevant to students from a wide range of backgrounds and experience.
By choosing to study in the supportive environment at the University of Cumbria, you will seize the opportunity to further develop the skills, experience and understanding you need to make a positive contribution to the lives of children and to make a real and lasting impact on your school or institution.
Contact Information
To find out more about becoming a Learning Partnership, please contact us, we will be very happy to explore the Learning Partnership concept with you and explore how a partnership with the University of Cumbria may provide the right workforce development solutions for your organisation.
Dr Michele Lawty-Jones
Telephone: 01524 384626
Email: michele.lawty-jones@cumbria.ac.uk