5 ways to make the most of Open Days
Coming to university is a big decision, so it's important to make sure you've got all your questions covered, that's why an Open Day can be really useful.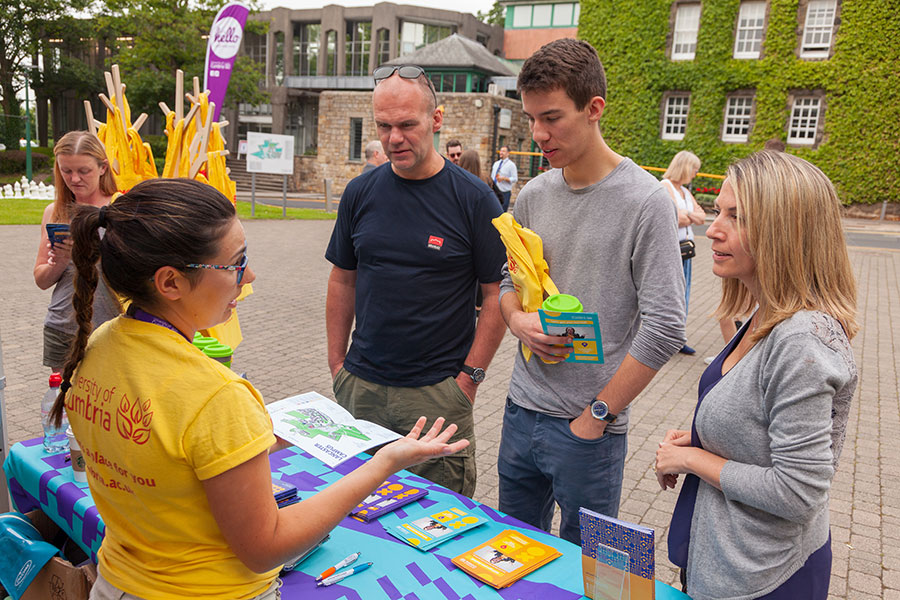 So, you're thinking about applying to University. You've probably read a little about the course, looked up possible future lecturers and may even have made a day trip to take a look around your prospective home for the next few years.
However, if you're anything like our other prospective applicants you're probably keen to hear as much as possible about every aspect of University life.
So, as our Open Days are upon us, we thought we'd pull together a guide to getting the most out of your visit.
1. Ready, Set, Explore
We'll be here bright and early to welcome you to campus and make sure you have everything you need for a fantastic Open Day. To make registration speedy, screenshot your QR code on your phone so it's ready to go when you arrive.
2. Delve into the detail
Open Days give you the chance to meet lecturers or students and talk about the course, the placements, the research and general life at university. When you visit as a prospective applicant you get a whole different feel for the university and surrounding area. If you think of any questions on the day our team are here to help.
3. Explore the campus and beyond
Visiting campus is an exciting opportunity to explore your possible new home and our official campus tours help you discover the facilities, accommodation and points of interest on campus.
Once you've had your official tour, we recommend taking a personal detour to get to know the surrounding area; find your new go-to coffee shop, locate the best breakfast spot and discover the wonderful mix of boutique and high-street shops.
4. Find support
There's plenty of googling you can do around accommodation and finance, however it's always good to speak to someone face to face and gather all of the detail you possibly can. Go and meet our teams to ask them questions and gain their advice whether it's around your career pathway, support you may require during your studies or learning about your accommodation options.
5. Leave happy
Our final point is all about leaving knowing that you have all the information to make the right decision and that you're happy with your choice. Ask questions, speak to students, question your possible future lecturers, visit as many places as you can. The entire day is designed to guide you to find the perfect fit for your future.
Got a question you forgot to ask?
If you think of any questions when you get home you can give our course enquiries centre a call on 0845 606 1144.