Combatting Climate Change
Andrew Weatherall is the leader of Working Group 1 - Approaches and Definitions of Climate Smart Forestry (CSF) in and EU COST Action, Climate Smart Forestry in Mountain Regions (CLIMO).
The aim is to improve adaptation to and mitigation of climate change through sustainable forest management.
Andrew has hosted a workshop for participants at the Ambleside Campus (see photo below) and supervised a short term scientific mission in which a Masters student from the Faculty of Forest Science and Resource Management, Technische Universität München worked with undergraduate students from the National School of Forestry, University of Cumbria, to compare criteria and indicators of climate smartness in UK ancient semi-natural woodlands and commercial conifer plantations to those in mainland European forests.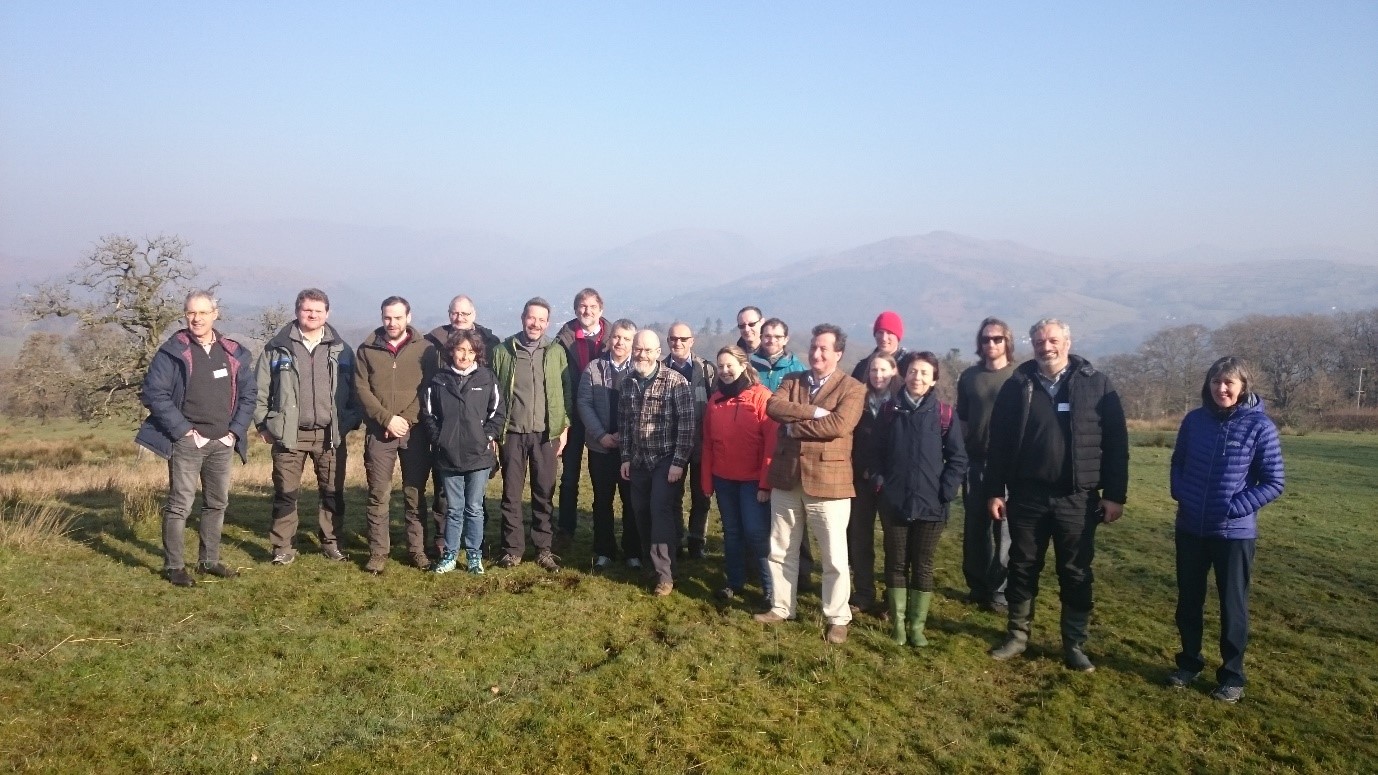 Photo caption: Dr Andrew Weatherall and European colleagues in Cumbria.
Andrew is a co-author of the first publication from the COST Action, 'What is Climate Smart Forestry?' (Bowditch et al, 2020) and is lead author of a manuscript and book chapter being prepared as the Action draws to a close. Plans to continue this important work are underway.
In the recent revalidation of courses, a new final year module, Climate Smart Forestry was included, to provide research informed teaching.
Blog Links:
Working Group 1 - Approaches and Definitions of Climate Smart Forestry (CSF)