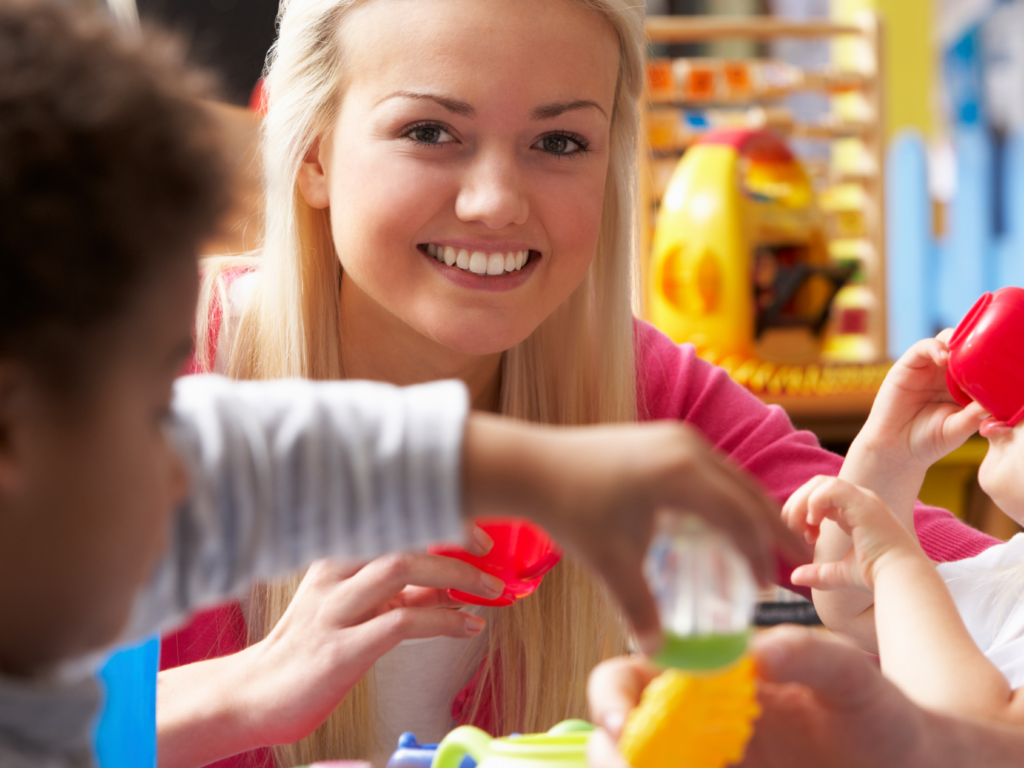 When you have a child of your own, you are treated as an "independent" student. This means that no matter what your age, your own parents' income is irrelevant and will not be taken into account when your eligibility for an allowance or grant is assessed. Tuition fees will usually be treated in the same way as for other students, so you will need to arrange a student loan to cover these. The biggest concern for many students with children is managing childcare. The costs of childcare are high, but for many student parents, there is financial support available.
There are a range of grants and allowances which you may be entitled to as a student parent:
Childcare Grant
If you are eligible for the Childcare Grant you will be able to claim up to 85% of the cost of childcare. This is a grant, not a loan, so you will have nothing to pay back at the end of your studies.
You may be eligible if:
• You are in full-time higher education
• You have a child aged under 15 years (or under 17 years if your child has special educational needs)
You are not eligible for the Childcare Grant if you are studying part-time.
The amount you receive depends on factors such as the total household income, how much you pay for childcare and how many children you have.
For the 2018/19 academic year, the maximum you can claim is £164.70 per week if you have one child and £282.36 if you have two children or more.
The grant can only be used for Ofsted-registered childcare, and you will need to provide details of the childcare provider you are using when you submit your application form for the grant.
The Parents' Learning Allowance
If you are on a full-time undergraduate course or a teacher training course as a student parent, you should be eligible for the Parents' Learning Allowance. This lump sum is intended to be used to help with buying books, other materials and travel expenses.
Special Support Grant
The Special Support Grant is not available to all student parents, and you are more likely to qualify if you are a single parent. It differs from the maintenance grant in that it has no impact on the maintenance loan you can apply for.
Adult Dependants Grant
If you have another adult dependent on you, as well as children, you may be entitled to claim the Adult Dependants Grant, which is up to £2,925 for the 2018-19 academic year.
There may be additional finance for parents who are students, depending on individual circumstances. For example, some students may be entitled to income support, council tax benefit or housing benefit.
You can find further information on grants and other financial support for students at Government's Student Finance page.
Finance at the University of Cumbria
At the University of Cumbria, we welcome applications from parent students. We find that parent / mature students often bring different ideas, focus and experience which other students may not have. We aim to make it as easy as possible for parents with young children to study with us and fulfil their potential, and this includes helping you take care of your finances.
We have a team of money advisers on hand to give you the support you need. Our experts will make sure that you are getting all the grants and benefits for which you are eligible.
Our Money Advice Service is available to all students, to help you get your finances in order and plan ahead. Our advice service is free and completely confidential. We know that having money worries is not conducive to effective study, so we will do everything we can to make sure you have adequate financial arrangements. Simple enquiries are usually dealt with in a matter of days. If you have a more complex situation, we will assign a caseworker to provide specialist support.
If you are an international student with children, your eligibility for financial support will depend on your immigration permission status. We can help you with your enquiries, and you can also get information from The UK Council for International Student Affairs.
At the University of Cumbria Money Advice Service, our priority is to help you arrange the finance you need so that you can focus on the more important things in life - creating a brighter future for you and your family.
Get in touch with our team for no-obligation financial advice and support
If you have a simple enquiry or just need some quick advice, send an email to moneyadvice@cumbria.ac.uk. We will usually respond within 2-3 working days, however, at peak times this may extend to 5 working days.