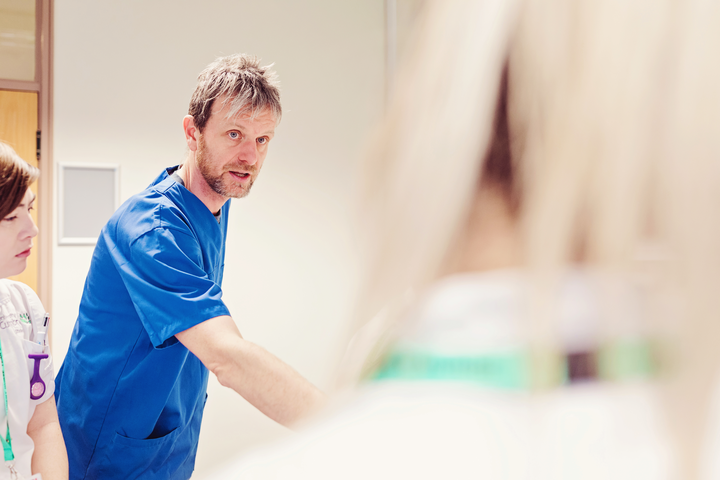 October: Dr Tracy Hayes, Working with Children and Families
I currently teach on two programmes, BA (Hons) Working with Children and Families (WCF) and MA in Working with Children, Adolescents and Families. These programmes offer a strong, interdisciplinary foundation for people interested in working in their communities, and we look for opportunities to enrich the learning experience with educational visits and supported volunteering opportunities. This has included supporting students to volunteer with the National Trust at their National Children's Book Festival for two years running and supported volunteering with families visiting loved ones in prison.
I enjoy supervising research studies, from the introductory to the doctoral level. My own research focuses on nature and outdoor learning and draws on my background as an environmental youth and community development worker. My external roles include being Conference Officer for the Geographies of Children, Youth and Families Research Group (GCYFRG), which is one of the research groups supported by the Royal Geographical Society (RGS), and acting as a convener for the Nature, Outdoor Learning and Play (Nolap) special interest group on behalf of the British Educational Research Association (BERA). My most recent work has focused on contributing to discussions about how we can provide a curriculum for wellbeing, which provides effective ways of addressing concerns about both the health and wellbeing of people and that of the environment.
Later this year, I'm facilitating a themed series of events, hosted jointly by the Centre for Research in Health and Society (CRiHS) and Learning, Education and Development (LED), with a focus on story - not the traditional action-packed, heroic tales, but the smaller stories from our lives, that enable us to better understand ourselves, our communities, and the worlds in which we live.
Are you interested in studying at the Institute of Health?
Here at the University of Cumbria, we will help you develop the knowledge and skills you need for a successful career in Health, Social Care, or Sport. It's time for you to make a difference, visit our course search today for more information on the course, call 0845 606 1144, or email enquirycentre@cumbria.ac.uk to speak to an expert and plan your career.
Want to find out more?
You are ready to take that next step. Ready to make that life-changing decision and work towards your career goals. By downloading our prospectus you will have the world at your fingertips.

You can browse our 100+ unique course options and have access to finance and support information to get you started. Discover all of the courses available to you from Arts to Zoology – we're excited to see what you choose.