Sport Injury Screening Exercises
Sports Rehabilitation is applicable in a wide range of environments. In this short injury screening video, Sport Rehabilitation lecturer Dr Katie Walker-Small demonstrates some easy exercises that you can follow and do at home.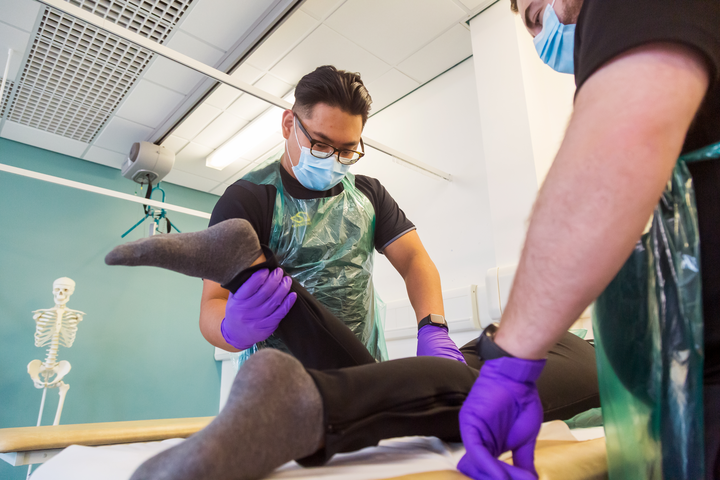 Our Sports Rehabilitation students learn a wide range of injury screening exercises as part of their course. Sports lecturer Katie talks below about some of the methods that you can use at home to assess your current range of movement and she recommends some exercises to help improve movement.
SIGN UP BELOW TO FIND OUT MORE ABOUT STUDYING SPORT REHABILITATION AT THE UNIVERSITY OF CUMBRIA.