Key information
Award
BA (Hons) Applied Management
Duration
Typically three years
Location
Carlisle, Ambleside
Anticipated start

| | |
| --- | --- |
| | September 2020/January 2021 |
Our programme provides leaders with on-the-job learning at a degree level standard. Those with the responsibility for teams, projects, operations or services will have the opportunity to learn the hottest trends in management.
Apprenticeships are funded by the Apprenticeship Levy. Non-levy-paying employers can access support for 95% of the cost.*
* subject to terms and conditions
Modules of Study
Strategic management process: strategic analysis, decision making and change in organisations
Project management: tools and techniques, managing risk, monitoring progress and evaluation
Marketing and sales strategies: Market opportunities, marketing communications, innovation in product service and design
Leadership: coaching and mentoring, organisational culture, developing teams and managing change
Financial and management accounting: Cost and cost behaviour, marginal costing, budgeting and forecasting
Data analysis: Market research and data analysis techniques and targeting relevant markets and customers.
Customer relationships: customer insights and developing solutions that meet customer needs.
How does the programme work?
Flexibility is at the heart of our programme as we understand the demands of a busy work life. The course is delivered by blended learning, with 27 days on campus and the balance evidenced through on-the-job learning.
Ruth Hawkin of Evolto Ltd discusses her experience of the Chartered Manager Degree Apprenticeship
Further information
How to apply
To apply for the apprenticeship, the employer and the individual must submit a joint application form. Please contact us at apprenticeships@cumbria.ac.uk for the application form and further guidance.
Entry Requirements
Government funding rules require that an apprentice must have the right to live and work in the UK, must be in employment, paid at least the legal minimum wage and have a written and signed agreement for the apprenticeship with their employer. The minimum duration periods for an apprenticeship set in each Apprenticeship Standard, is based on an apprentice working a minimum of 30 hours per week.
Funding for the apprenticeship is provided through the Employment and Skills Funding Agency (ESFA) and is paid in the following way:
Levy paying employers with sufficient funds in their digital account – 100% funding
Non Levy payers – 95% ESFA funding, 5% Employer co-funding.
Individual apprenticeships may have specific entry requirements (qualifications and/or experience): please contact us for more details.
Where will the training be delivered?
The training will be delivered through a mix of on-campus events and workplace learning, which may take place on the business premises where you are based. Your employer will be asked to provide training to enable you to perform your work duties.
Teaching and assessment
The apprentice will be taught through blended learning, including a mixture of face-to-face lectures and discussions, online exercises using the university's virtual learning environment, live online seminars and individual work. The mode of delivery will be agreed between the apprentice and their employer, and will be subject to programme viability.
Assessment methods will be agreed between the university and your employer, and are likely to include an appropriate mix of:
assignments
reports
practical exercises
projects
360-degree feedback or equivalent mechanisms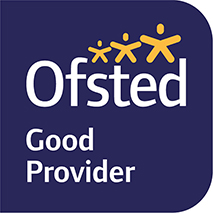 Contact us
If you have any questions about our apprenticeship programme, get in touch.

<![endif]-->