Key information
| | |
| --- | --- |
| Award | BSc (Hons) Healthcare Science |
| Accreditation | National School of Healthcare Science |
Our Healthcare Science Degree Apprenticeship programme – run under the Department of Health's framework of the Modernising Scientific Careers programme and accredited by the National School for Healthcare Science – will prepare apprentices for an exciting career in fields such as cancer care, radiotherapy or nuclear medicine.
By the end of this course, apprentices will be able to:
Practise competently according to the standards described in the Practitioner Training Programme;
Critically evaluate the quality of the evidence-base and articulate difficulties related to its implementation in complex clinical situations;
Demonstrate clear supervision, leadership and management abilities through appropriate decision-making, resource allocation and team working
Undertake research, development and innovation in practice
To understand and apply the values enshrined within the NHS Constitution in all aspects of their professional practice
Further information
How to apply
To apply for the apprenticeship, the employer and the individual must submit a joint application form. Please contact us at apprenticeships@cumbria.ac.uk for the application form and further guidance.
Entry requirements
Government funding rules require that an apprentice must have the right to live and work in the UK, must be in employment, paid at least the legal minimum wage and have a written and signed agreement for the apprenticeship with their employer. The minimum duration periods for an apprenticeship set in each Apprenticeship Standard, is based on an apprentice working a minimum of 30 hours per week.
Funding for the apprenticeship is provided through the Employment and Skills Funding Agency (ESFA) and is paid in the following way:
Levy paying employers with sufficient funds in their digital account – 100% funding
Non Levy payers – 95% ESFA funding, 5% Employer co-funding.
Individual apprenticeships may have specific entry requirements (qualifications and/or experience): please contact us for more details.
Where will the training be delivered?
The apprentice attends sessions at the University. The number and frequency of these sessions reduces at the programme progresses.
At least 20% of the apprentice's time will be spent undertaking off the job training. The majority of this will be via attendance at the University but some of this time will be via work based education e.g. instruction on equipment within their work environment or visiting other clinical departments in order to fulfil the professional body curriculum requirements.
Teaching and Assessment
Teaching and learning methods will include: discourse, discussion, debate, small group work, seminar presentations, reflection-on and in-practice, context-based learning (also referred to as problem-based learning), and flexible, distributed learning (FDL) using Blackboard. Each module will facilitate the further development of literacy and I.T. skills, as well as the development of other key lifelong learning skills, and both tutors and students will monitor and evaluate this development via personal academic tutor meetings and the use of formative assessment methods.
Development of clinical skills through simulation will be used where possible. Simulation provides safe learning opportunities in basic as well as potentially complex situations and also helps students acquire important skills before going into a placement environment. Simulation will also be facilitated using various methods including role play and workshops.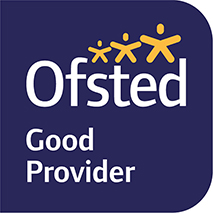 <![endif]-->