Image Credit: Thrush by Lucy Hadley
Welcome
While the Covid-19 Pandemic has meant that we had to move our MA Show online and we don't believe that digital could ever replace the real experience or showcase the intricacy of the artwork as much as seeing it in the flesh, we are thrilled to still be able to celebrate the talent and creativity graduating from our postgraduate MA Creative Practice and MA Contemporary Fine Art programmes. Below is a quick overview of our students' work.
Click through the images to find out more about the student and their work.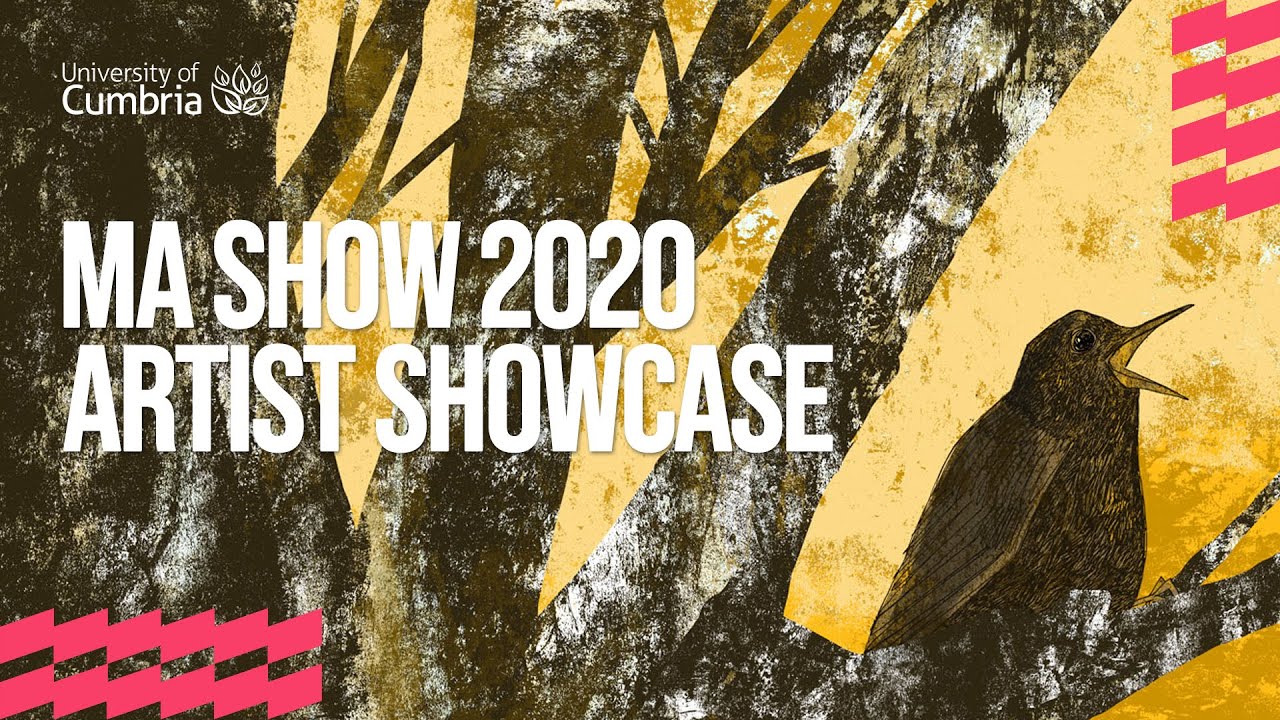 Exhibition Highlights
A video introduction to our 16 artists
"As per previous years, it is fantastic to see such a dynamic range of creative media on show from the current MA graduating cohort. However, this has been no ordinary year. The fact that our Autumn masters showcase 2020 is an online event, as opposed to a physical exhibition, is down to current Covid-19 restrictions.
The unprecedented situation has meant that students have had to operate within particular restraints and limited means, including the closure of campus facilities, for the entire duration of their final major module. And so, each student deserves special praise for their creativity, resilience, fortitude, and sheer professionalism in adapting their MA projects and working through to a successful conclusion. In the process, domestic spaces have doubled as makeshift studios, audio/visual equipment has been shared between projects, scripts have been redrafted to account for a lack of access to settings (and actors), documentary approaches have taken account of changing social bearings, online practices have been pioneered and community support mechanisms have been initiated. It is testimony to all concerned that the final work is so strong and the creative voice of each student shines through.
This cohort have been an absolute joy to work with. The economic fallout from the current crisis has obviously impacted majorly on the arts and creative industries and will continue to do so at least in the short term. However, we have no doubt that the MA class of 2020 are well placed to make the most of any opportunities that arise - to forge thriving careers as creatives."
Nick Dodds - Programme Leader MA Creative Practice
and Jane Topping - Programme Leader MA Contemporary Fine Art