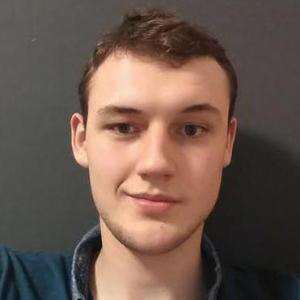 Alistair Storey
Class of 2016
Alistair is from Wylam, Northumberland. He came to university straight after school.
He says, "I also wanted to work hard for a better prospect in the career job market, in my view work experience will get you through the job gate but it is a degree that will open more gates for you.
"I am interested in the law as a political and social instrument. I am a good theorist and analytical thinker who likes to debate politics so law was more interesting to me than the scientific subjects."
This is a small course which allows greater student/lecturer interaction which is great if you do not understand a difficult concept idea. It also allows greater discussion amongst the lecture which for someone who likes debates is brilliant.
He adds, "When I arrived at the UoC I was still depressed about my lower than expected A-level grades and it was sapping my self-confidence. I talked to my personal tutor and I was put through into the student support service at the university where I was tested by a professional educational psychologist. It turned out that I suffered from a form of dyslexia, which was not picked up upon in my high school and was the reason I failed in my A-levels. This was a massive boost in my self-confidence and I will always be grateful to the UoC for giving me the benefit of the doubt when accepting me. Coming to university has provided me with the opportunity to pursue a legal career."
Alistair's advice is to "make every moment of your university experience count as it is over too soon."