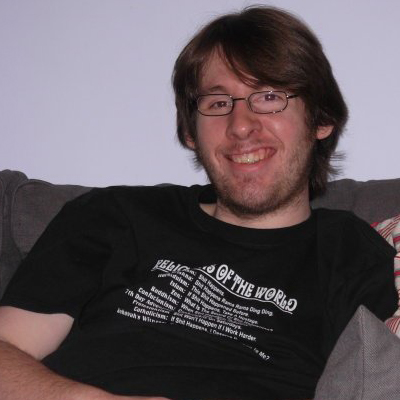 Iain Dickie
Counselling and Psychotherapy
Class of 2014
Originally from Whitehaven, Iain originally took an undergraduate degree at the University of Keele before taking a postgraduate course at our university. "It was location that was a principle determinate in my choosing to study at UOC. I wanted to study in an area that was closer to my now wife and family."
What made him take the course? "I am passionate about expanding awareness and understanding of autism amongst criminology justice, health and social care professionals, I feel that the best way to achieve this is developing a greater understanding of perceptual and processing differences between individuals on the autism spectrum and people without a diagnosis of autism, sometimes referred to as 'Neurotypicals'. My fascination with autism comes from personal experience of friends who are on the autism spectrum and parallels relating to disability studies as I have cerebral Palsy and Dyslexia."
I hope to be able to contribute to the teaching of students at UoC, drawing upon my interests in Counselling and Psychotherapy, and with working with individuals and family members with a diagnosis of autism.
There was one moment that particularly stood out. "A lecturer and mentor AT UOC made a very powerful statement that has stuck with me, which was "Treating everyone the same is not the same as true equality" in other words we need to acknowledge and embrace differences in learning styles between individuals on the autism spectrum and Neurotypicals; but never forget or fail to celebrate the uniqueness of each person.