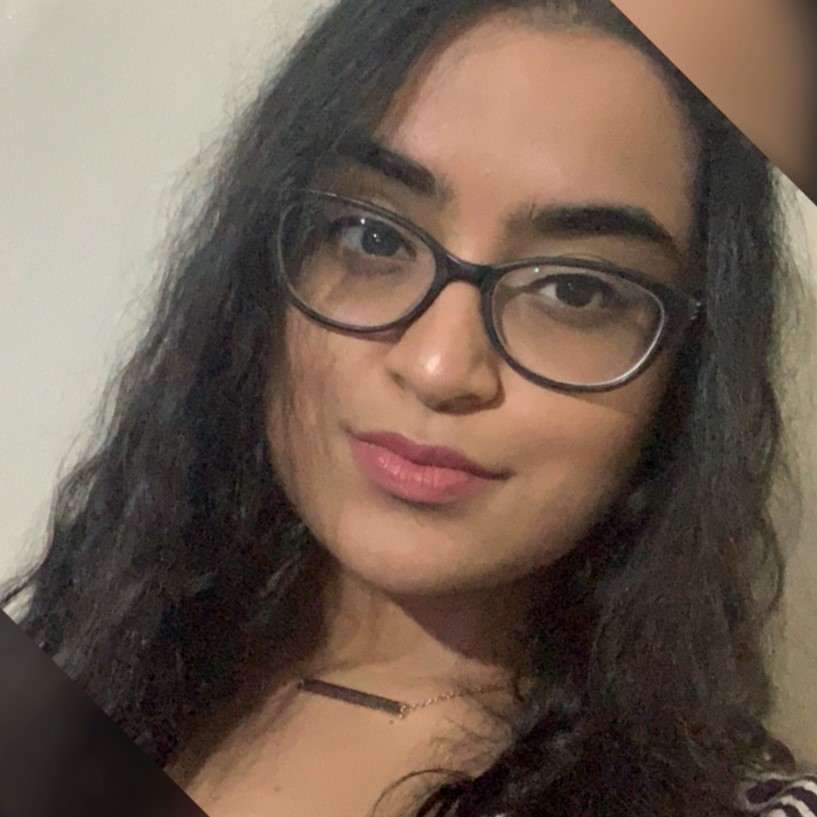 Shaheen Cassamobai
Shaheen always wanted to go to university and our Lancaster campus offered the perfect environment for shaheen to learn about Diagnostic Radiography and develop their skills.
What is your backstory that gives us tells us about your background and what brought you to thinking about university?
I've always wanted to go to university, ever since I was in high school, as I love studying, and really wanted to apply my knowledge to the highest level. University is a huge change from traditional learning, where you show up 5 days a week, from 9-5, and get given homework after every lesson. I think it is a life changing experience because it helps you grow as an independent individual, no matter what degree you are studying. I knew that university would open an avenue of opportunities, but what I never realised is how big the avenue was, and how much I can progress even after completing my degree.
Why did you choose Cumbria?
Well first, putting aside the education, I think we can all appreciate how beautiful the campus is, and how aesthetic the town of Lancaster is, with its amazing views and activities! The university has the best student network and support. I always preferred a small, quiet environment, where the lecturers interact with you, and get to know you on a personal level. They really do help you develop into a young adult, as well as a professional. You can count on the universities helping hand, whether it is regarding educational support, or even general health- there is always someone there! The resources the university provides are endless, and I never even discovered half of these resources until I was in my final year, when I needed it the most.
Why did you choose this course?
I chose Diagnostic Radiography as a career because I always wanted to work in healthcare helping patients. The world of radiography is so fast moving, with constant new developing technology, and there is always something to look forward to, because of ongoing research in medical imaging. Daily, we meet so many different patients, all with various stories. To us, we are taking an x-ray, or performing a certain scan, but to the patient, that image taken could be life changing, and we do not appreciate this enough. We don't realise how much of a difference one of our x-rays can make, and a lot of the time, our patients are thankful for all we do. This difference we make is the reason I chose this course. I love helping people and knowing that I have had a positive effect on even one person's life is enough for me. As a part of this course, we must complete a certain set of placement hours, throughout all 3 years, and this is my favourite part. I am putting all of what I learn into the real world and dealing with actual patients, although this might sound terrifying, the job itself is so rewarding! You meet various people and gain a lot of advice from your professional colleagues. This helped me develop a diverse set of skills, which I now use in my everyday practice.
I love helping people and knowing that I have had a positive effect on even one person's life is enough for me. I am putting all of what I learn into the real world and dealing with actual patients, although this might sound terrifying, the job itself is so rewarding!
What was the breakthrough moment for you when things began to fall in to place?
I had my breakthrough moment in my second year of this course, when pretty much 99% of my course was taught through live online sessions, and my efforts pulled through in my grades. It gave me the confidence to go into my third year and ready to tackle any obstacle that came into my way.
What are your top tips for anyone else thinking of going to university?
Honestly, ENJOY IT! Enjoy your time as a student! Starting university can be daunting, especially if you are moving away from your friends and family, but I promise you make new friends straight away, and this is coming from someone who was in the same position 3 years ago. If you are planning on going to university, I would advise you to look around at various courses. Attend shadowing days to see whether the course would suit you (for healthcare) and seek guidance from your careers team or, contact the university directly if you are feeling super eager! In terms of the educational side of things, don't be afraid to ask questions during lectures, and always keep on top of your notes. I had a lecturer that once said to me "Be kind to your future self", and that has stuck with me for these past 3 years. I always try and do my work as little and often as I can, and it has honestly saved me from the (forbidden) cramming, which all students love to do. Making checklists has always helped me, because even if I ticked one thing off the list, I still feel like I achieved something from my day.
What was your end result?
As I am writing this, I am about to hand in my final set of assignments and sit my final set of exams, as well as (hopefully) have a job lined up for myself, as I transition into my first post as a Diagnostic Radiographer. It has been a very hard journey, however, one that I will always remember as one of the biggest achievements of my life. Being a student at Cumbria really helped me develop into the young professional I have always dreamed of being. From the moment I had my first lecture back in 2019, through all the various placements that I have had, up to the moment of me typing this, I have always had the support of my lecturers, and I can't thank them enough for their encouragement and determination to help me get to where I am today.