Dr Sarah Williams, PhD
Senior Lecturer in Leadership and Sustainability, Institute of Business, Industry and Leadership, IFLAS
Institute of Business, Industry and Leadership
Initiative for Leadership and Sustainability
Business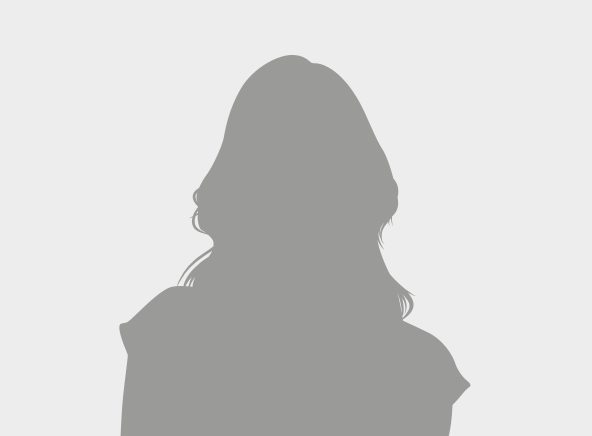 Biography
I am module co-ordinator for 'Tackling global-local challenges in ethics, responsibility and sustainability' which is the residency module for the specialist online MBA suite in partnership with Robert Kennedy College, Zurich. I joined the University of Cumbria in September 2019 after designing and managing a specialist MSc in Sustainable Business Management that was delivered across the global campus. I have over 30 years experience of working with business and public / voluntary sector partners, largely to develop and support environmental management programs. I am an experienced university lecturer who has embedded sustainability across a number of business and management modules. This encompasses how businesses respond, innovate and adapt to issues of environmental and social responsibility and ethics. I am particularly interested in how businesses - of all shapes, sizes and sectors – can lead social change in the face of climate change and resource scarcity.
Qualifications and memberships
Advance HE, Senior Fellow (SFHEA)
Member, Human Nature Relations / Centre for National Parks & Protected Areas Research Group https://www.cumbria.ac.uk/research/centres/centre-for-national-parks-and-protected-areas/
PhD Business and Management; Managerial engagement with climate change in SMEs
MRes Business and Management; SME's & Climate Change: Understanding Manager Engagement
MSc Development Management; Mainstreaming Sustainable Business
PG Cert Environmental Ethics
BSc (Hons) Environmental Studies
Academic and research interests
I am interested in a wide range of sustainable business topics with a focus on individual sensemaking (including values, framing, responsibiity, enactment) expecially business engagement with climate change and business involvement with adaptation to climate change. PLease note that I am a qualitative researcher.
Publications
Schaefer, A., Williams, S., and Blundell, R. (2020). How individual values underpin SME environmental engagement. Business & Society. Volume 59 Issue 4, April 2020, pp. 642–675 https://journals.sagepub.com/toc/basa/59/4
Williams, S., and Preston D. (2019). Working with values: An alternative approach to win-win. International Journal of Corporate Strategy and Social Responsibility, Volume 1 Number 4. 10.1504/IJCSSR.2018.099445 https://www.inderscienceonline.com/doi/abs/10.1504/IJCSSR.2018.099445
Marshall S., and Williams, S. (2019). An investigation into the sustainable actions of micro and small businesses. In Crowther. D., Seifi. S., and Wond. T. (eds), Responsibility and Governance: The Twin Pillars of Sustainability. Chapter 14, pp237-255. ISBN 978-981-13-1047-8.
Williams, S., Kofinas, A. K., Minett-Smith, C. (2018). Developing live projects as part of an assessment regime within a dispersed campus model. Journal of Pedagogic Development. Volume 8 Issue 2 (July 2018) https://www.beds.ac.uk/jpd/volume-8-issue-2
Williams, S. (2018) Can a values reframing of ISO14001:2015 finally give business an effective tool to tackle climate change. In Seifi. S., and Crowther. D. (eds), Redefining Corporate Social Responsibility. Chapter 2, pp15-26. ISBN978-1-78756-162-5.
Williams, S., Schaefer, A. and Blundell, R. (2017). Understanding value conflict to engage SME managers with business greening. In Rendtorff, J.D. (ed.), Perspectives on Philosophy of Management and Business Ethics, Ethical Economy. Studies in Economic Ethics and Philosophy 51, Chapter 6, pp73- 92. ISBN 978-3-319-46973-7 DOI 10.1007/978-3-319-46973-7_6
Williams, S. and Schaefer, A. (2013). SMEs and Sustainability: Manager's Values and Engagement with Environment and Climate Change Issues. Business Strategy and the Environment, 22 (3), 173-186. https://oro.open.ac.uk/34124/1/Williams_and_Schaefer_2012_BSE_last_version_to_editor.pdf
Recent external roles
External Examiner, BA (Hons) Management (Chartered Manager Degree Apprenticeship), University of Chichester (2017 - 2021).
2017 - 2019 Academic Consultant, 'Achieving sustainable growth in a low carbon economy: co-creating an evidence-based model of SME engagement'. ESRC IAA funded project in partnership with the Open University, SEMLEP, Climate Outreach and the University of Oxford. See Blundel (2021) for project summary and impact