Dr Jeremy Woodhouse, PhD
Senior Lecturer
Institute of Education
Learning, Education & Development Research Centre
Education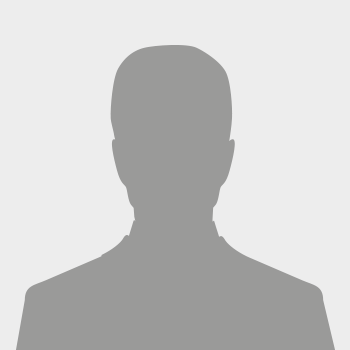 Biography
Teacher, Advisory Teacher, University Tutor, Education Consultant/Project Manager, working at local, regional, national and international level.
Qualifications and memberships
B.Ed (Hons) (Physical Education Specialism)
PhD (University of Birmingham) "Differentiation; where's the problem? A critical analysis of the issues surrounding teachers' attempts to respond to pupil differences within secondary school physical education."
Member of the Association for Physical Education.
Academic and research interests
Responding to individual learning needs in large groups.
Effective support for student teachers and newly qualified teachers.
The emotional impact of negative experiences of Physical Education.
Physical activity as a gateway to spiritual experience. Responding to individual learning needs in Physical Education
Research supervision
Masters dissertations
Investigating why student behaviour is more disruptive when classes are taught by cover or supply teachers.
A critical evaluation of the utilisation of the PE and sport premium in a rural primary school.
The extent to which the use of sports coaches in a primary school setting leads to high quality, sustainable PE teaching.
An exploration of whether teaching resilient learning through Claxton's 'perseverance' and 'absorption' could increase students' ability to practise effectively on a musical instrument in KS3 Music curriculum lessons.
Supporting children's emotional development in Early Years settings.
Publications
Contributing author/reviewer (Essential Learning about Safe Practice) in: afPE (2016) Safe Practice in Physical Education and Sport, 9th edition, Leeds, Coachwise
Whitehead, M. & Woodhouse, J. (2010) The Contribution of PE to the Wider Curriculum in: Capel, S. & Whitehead, M. (eds.) Learning to Teach Physical Education in the Secondary School. A Companion to School Experience, 3rd Edition, London, Routledge.
BAALPE (Woodhouse, J. ed) (2006) Physical Education Initial Teacher Training and Education - Continuing Professional Development Programme - Advice and Support Materials Vols 1, 2, 3, 4, Loughborough, Youth Sport Trust.
Recent external roles
2007-2011 External Examiner: University of East Anglia, BA & BSc Physical Education and Sport programmes.
2007-2011 Project Manager: Provision of support to PE ITTE professionals via afPE ITTE Network.
2006-2011 Project Manager: Physical Education and Sport Strategy for Young People (PESSYP) Project: NQT Support Strand.
2003-2011 Project Manager: TDA/TA Project: Development and provision of induction and continuing support for PE ITTE Tutors.