Jonathan Millican
Senior Lecturer in Singing and Community Liaison
Institute of the Arts
Performing Arts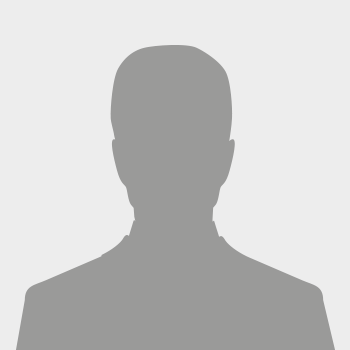 Biography
Jonathan Millican is a Professional Singer, Performer, Composer, Musical Director and Educationalist. Jonathan began his career in music at the age of 7 when he became a chorister at Carlisle Cathedral. He quickly became a regular soloist and by the age of 9, mentored by Andrew Seivewright and Jeremy Suter, had sung in front of a crowd of over 1300 people. He read a degree in Music at Lancaster University, taking courses in performance, semiotics in music, directing, editing and analysis. He then read for a Masters degree in performance and musicology where he specialised in vocal performance and authenticity.
During the last 20 years, Jonathan has continued to perform around the country as a Baritone soloist including performances with Ida Maria Turri and Evelyn Tubb amongst others. Jonathan has recorded for the BBC on multiple occasions and has featured on various recordings on CD. His love of directing has led to various directing posts including the Lanercost Festival Chorus, The Abbey Singers and Carlisle Cantate children's choir, which he co-founded in 2008. And he recently directed and performed Purcell's Opera Dido and Aeneas for the Nationally recognised Bassenthwaite Festival.
Jonathan's compositional output is growing steadily. He mainly writes for enjoyment but in 2014, his arrangement of part of Lawrence Binyon's For the Fallen, was published by Chichester Music Press. He has recently been commissioned to write a musical for a local primary schools year 2 production centred on the story of Diwali. This is a particularly interesting subject for Jonathan as one of his passions is the integration of the performing arts into the primary and secondary curriculum.
Teaching remains at the core of Jonathan's life and his workshops at the University of Cumbria aim to integrate his own passion and enthusiasm for the sung word, it's interpretation and it's performance. But ultimately he aims to enhance the skills and ability of the students he teaches so that they can interpret and perform to their best. He hopes to inspire students to explore and develop their voice through performance.
Outside of professional interests, Jonathan is a keen reader of Science fiction, Fantasy, Horror and Crime novels. He is a lover of cinema (more specifically the soundtracks). He is involved in several online gaming communities and regularly Beta-tests games in his spare time. He enjoys playing and watching sports including Football (was college captain at university) Rugby, Cricket, Snooker, Pool and Darts.
Qualifications and memberships
MMus Performance and Musicology (Lancaster University)
BMus Music specialising in performance (Lancaster University)
PGCE Secondary Music (University College of St Martins)
Academic and research interests
The interpretation and performance of Musical Theatre
The educational impact of the performing arts on the primary curriculum and the integration of performance and literacy
The Innate Theatricality of sound and/or music