Rufus Harrington
Senior Lecturer in Cognitive Behavioural Therapy Programme leader for the PGDip Advanced Practice of Cognitive Behavioural Therapy (IAPT) External Examiner to University of West Scotland CBT Courses.
Institute of Health
Health and Wellbeing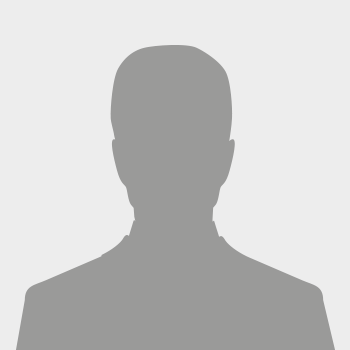 Biography
Recent Relevant Employment Experience.
Senior Lecturer in CBT University of Cumbria (2007-present):
Course Director M.Sc.in CBT
Course Director Post Graduate Diploma, CBT
Course Director of the IAPT Post Graduate CBT Program
Senior Lecturer in Research Methods
Senior Lecturer in Executive Coaching.
Rufus has trained over 200 CBT therapists and over 50 Executive Coaches.
Consultant Cognitive Behavioural Psychotherapist to Cumbria Police (2004-present)
Consultant Cognitive Behavioural Psychotherapist to BAE Systems (2006-2016)
Consultant Cognitive Behavioural Psychotherapist to BMI Hospital Lancaster (2004-present)
Consultant Cognitive Behavioural Psychotherapist to BMI Gisburn Park Hospital (2004-present)
External Examiner to Nottingham University IAPT Course 2013-17
Supervisor to the Haringey Young Persons Counselling Service (2003-2010)
Clinical Director of Priory Hospital unit for Chronic pain, PTSD and CFS (1999-2003)
Lecturer/Supervisor in CBT for University of Surrey Roehampton (2001-2007)
NHS Post in Primary care providing brief intervention CBT (1996-1999)
Lecturer for the Department of Human Relations, University of East London (1996-1999)
Current Responsibilities
Course Director in CBT for University of Cumbria IAPT programme
Supervision of research dissertations for masters in CBT
External Examiner in CBT to University of West Scotland
Provision of individual CBT therapy at BMI Hospitals, and other private practice settings.
Provision of individual and group supervision (CBT) privately and for UOC.
Provision of CBT Occupational Health Services to Cumbria Police.
Provision of medico-legal reports
Related Public output
Provision of Workshop in conflict resolution for 100 teachers in London Sixth Form College
Provision of 2 day PTSD Workshop for CBT centre in Warsaw Poland
Provision of various CBT training days for Cumbria Drug and Alcohol Advisory Service
Provision of Stress Management Workshop to Cumbria Police force.
Provided BAE Consultancy regarding Corporate Stress Management Policy.
Provided BAE with CBT Triage Training Workshop
Provided BAE with Resilience Training workshops
Provided 5 days of CBT Supervision Training to Lancashire National Health Service.
Provided CBT training in PTSD to Dumfries Department of Psychology
Provided Cumbria Police and BAE with TRiM (Trauma Risk Management) Training
Provided Motivational Interviewing training days to Pennine care NHS Trust
Qualifications and memberships
BA(Hons) Psychosocial Studies, First Class Honours, University of East London
M.Sc, Counselling Psychology, University of East London
Post Graduate Training in CBT University College London Medical School
Post Graduate Certificate Learning and Teaching in Higher Education (PgC LTHE)
Qualified TRiM Trainer (Trauma Risk Management).
Post Graduate ILM Certificate in Executive Coaching
Accredited memer of British Association for Cognitive and Behavioural Psychotherapy (BABCP)
Academic and research interests
Psychological and Organisational Resilience.
Emotional processing and psychological trauma.
Building positive schema/internal worlds.
Clinical supervision and training.
The use of imagery in clinical and coaching practice
Psychosexual issues in CBT and Coaching practice
Integrating CBT into coaching practice.
Developing a Transdiagnostic model of CBT practice.
Current Projects
Studying for a Professional Doctorate focusing on the evaluation of a cognitive behavioural model of resilience trainning.
Research supervision
I supervise M.Sc dissertations in CBT.
Publications
A Review of a Functional Restoration Program for the treatment of Chronic Pain. Presented at the World Congress of Pain 2002 (Joint Author).
Recent external roles
Consultant in CBT to Cumbria Police
Private practice as a CBT Therapist, Coach and Resilience Training Provider.
External Examiner in CBT for University of West Scotland.
Private CBT Supervisor