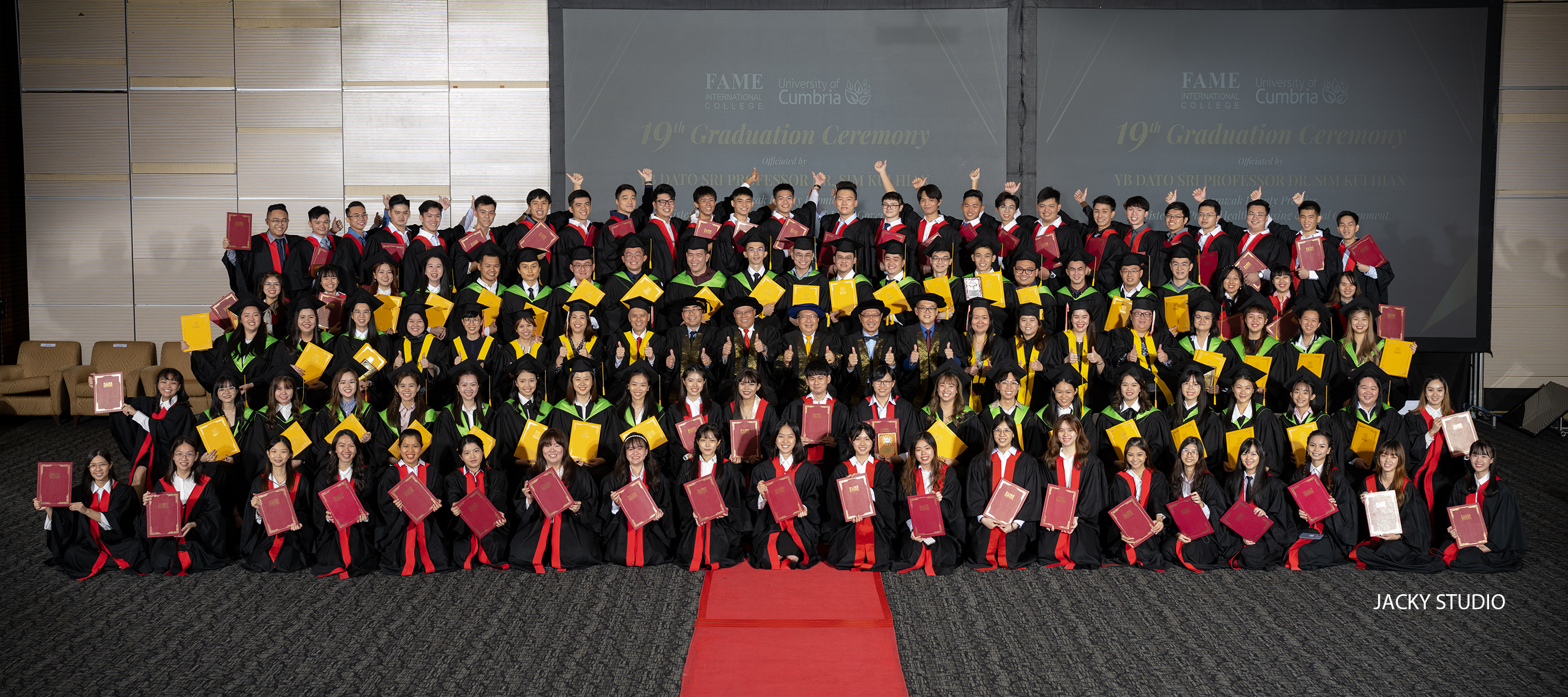 Image credit: FAME International College November 2022 graduation cermonies
The University of Cumbria has many partner colleges. These relationships enable the university to extend its reach by approving the college to deliver programmes that lead to a University of Cumbria degree.
In addition to the university's own graduations, many of these partner colleges have also had recent celebrations too. These include celebration events at Bury College, Lakes College, and Nelson and Colne College.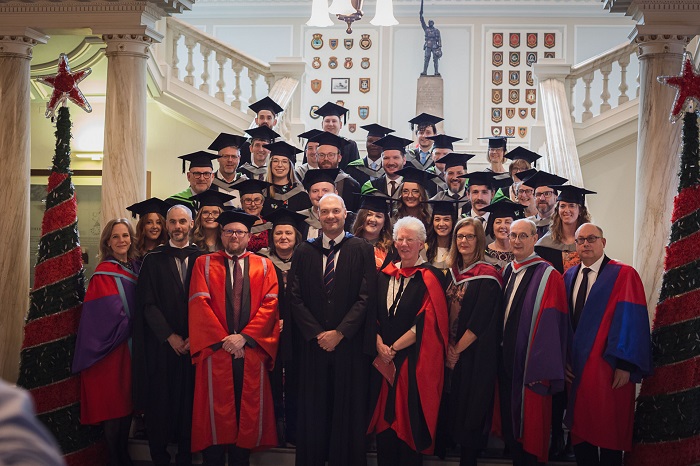 Image credit: Belfast Bible College November 2022 graduation
The university's reach extends beyond the North West of England though. The university has been in partnership with Belfast Bible College since 2010, validating its undergraduate and postgraduate Theology degrees. These are managed by the university within its Institute of the Arts. Belfast Bible College's graduation celebration was held in Belfast's City Hall in late November with 40 students graduating with a University of Cumbria degree. More details of the event are available on Facebook here.
The university works internationally too. Our partner, FAME International College is located in Kuching, Sarawak, Malaysia. The college delivers a number of business degrees under a franchise partnership with the university and have recently held their graduation event at the Borneo Convention Centre. You can see a video of their celebrations here. The college saw 150 students graduate last month, many of whom graduated with University of Cumbria degrees. We even made the local news, read the piece here.
You can find out more about the University's diverse range of partner colleges on the University website - https://www.cumbria.ac.uk/about/partnerships/