Our courses lead to outstanding employability prospects with 9/10* of our students in employment or further study within six months.
*Source: HESA
Student Finance
There are plenty of financial support options to support your university experience. Our finance pages have all the information on tuition fees for all our courses, including international fees, as well as explanations on loans, scholarships, bursaries and support funds to help support your education.
Visit our Finance Pages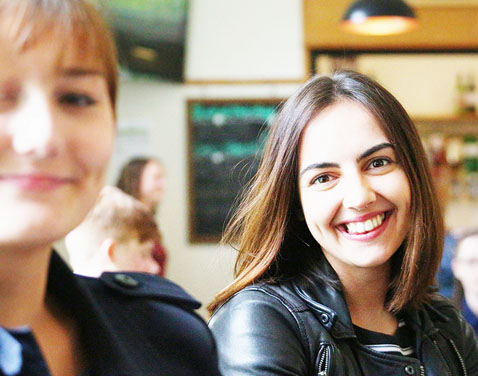 Small Teaching Groups
Thanks to our small teaching groups, you can be guaranteed not to get lost in the crowd! By working in a close group, you will be able to really get to know your fellow students, working together with your tutor so that everyone can be at the same level. You'll stay in close contact with our teaching staff so that all your academic needs can be met.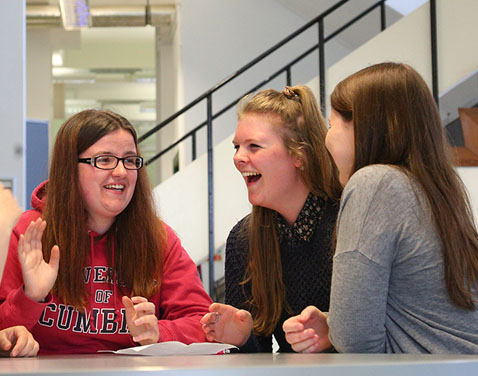 Employability
All our courses place a strong focus on employability. We want to ensure that your degree can help lead into a career, which is why we emphasis transferable skills and offer plenty of placement opportunities to help you prepare for life after university. Many of our students are able to go straight into work after graduation, thanks in part to the placement schemes we have set up.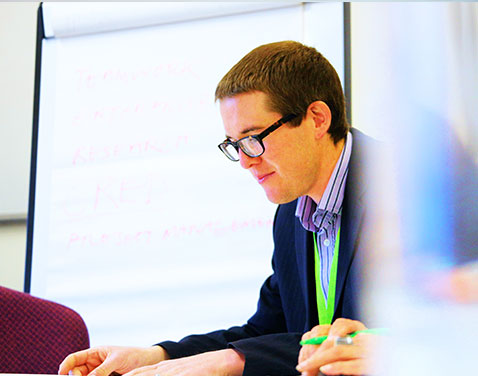 Widening Participation
We have a firm commitment to accessible higher education regionally, nationally and internationally. Our aim to ensure as many people as possible benefit from the transformational opportunities provided by higher education. This includes seeing many students from less advantaged backgrounds succeed in higher education.
<![endif]-->