Choose a Campus. Take a Tour.
Stay Focused. Go far.
Explore our unique campus locations and top-quality facilities with a bespoke tour hosted by our current students. Take a tour of our realistic work environments, classrooms, and public areas like on-site canteens, cafes, and chapels.
Discover which campus is best for you, get advice about locally loved businesses, and pick out the best study spot in the library. If you would like to bring a guest, please let us know via the booking form. While we know it is important to have support while making decisions about university, we ask that you only bring one guest. So make sure you pick the person who gives the best advice!
Have a question about campus tours? Contact our team via email, here.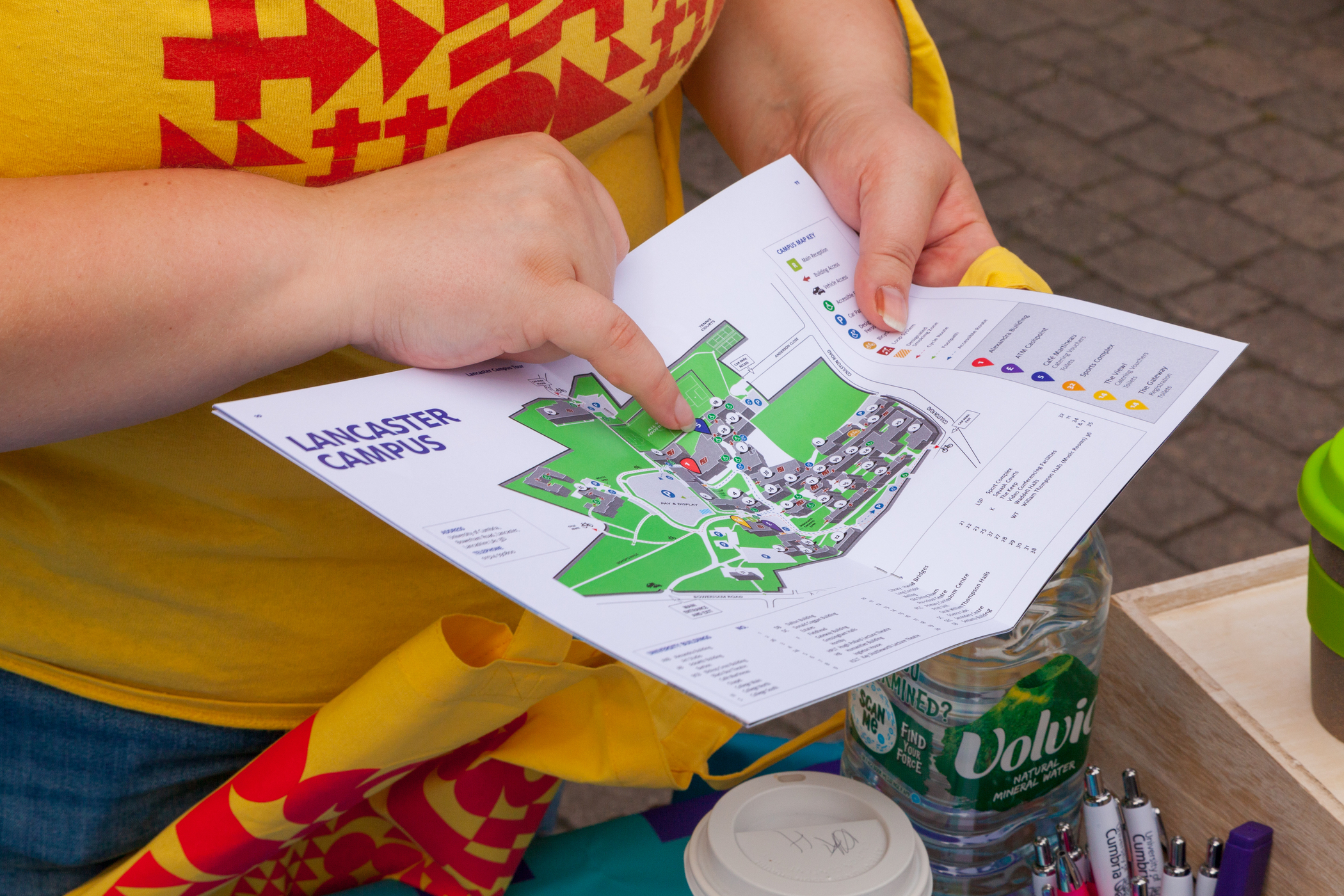 COVID Safety Regulations
If you have any specific access requirements please contact studentrecruitment@cumbria.ac.uk at least 48-hours before your tour date. These tours will be conducted primarily outdoors, some indoor areas may not be accessible due to teaching, or not being able to social distance inside. Please be aware that due to social distancing guidelines, we are unable to view accommodation on campus. We will have hand sanitiser stations situated along the tour route, though you may want to bring your own and we will follow a one-way system. Please do bring along a face covering to wear when entering buildings, unless you are medically exempt from wearing one.
These events must be pre-booked and we will be unable to accept walk-ins on the day. We can't wait to see you on campus!
We ask that you use your own judgment in terms of safety that if you're feeling unwell or showing symptoms of COVID-19 you follow government guidance and don't attend your scheduled date and we will look to rearrange.
If you bring additional family members or guests, they must wait off-site or in your vehicle due to Covid restrictions.