Postgraduate Research Degrees
Realise Your Ambition at the University of Cumbria
A postgraduate research degree at the University of Cumbria offers the perfect opportunity to follow your passion, enhance your skills and influence the world around you. Ranked 5th in the UK for overall research student satisfaction, the University provides world-class support and supervision.
The University of Cumbria delivers a range of postgraduate research degrees, so you can ensure your programme of work matches your interest and ambitions: whether this be a traditional PhD format, a PhD by Art Practice or PhD by Publication, a Master of Research, Doctor of Business Administration, or a Professional Doctorate.
We are here to support you every step of the way, from informal inquiries to formal applications, from the start of your programme to its completion and beyond.
Dr Tom Grimwood, Head of the Graduate School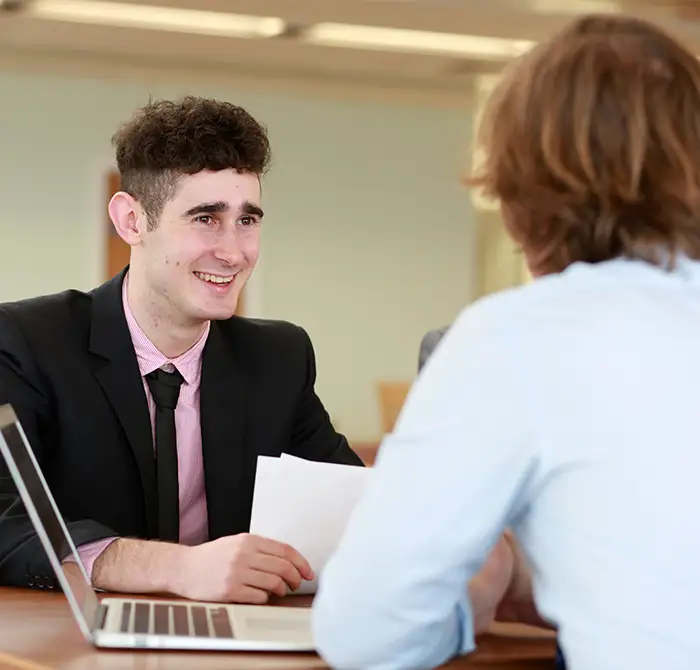 WHY CHOOSE CUMBRIA'S GRADUATE SCHOOL
Great support - you will become part of our Graduate School, a community of like-minded people looking to change the world for the better. Plus, a PhD supervisor will be on hand to support and guide you throughout your studies.
Great events - join research skills development sessions throughout the year and enrol in our two week summer school for all research students and staff. During this time, you will be welcome to join our annual Research Student Conference.
Dedicated facilities - you will have to access exclusive 24/7 research facilities at our Lancaster, Ambleside and Carlisle campuses at times to suit you.
Application Support
Research Admissions are processing UK, EU and International applications for the 2023/24 academic year, with intakes in October and March.

If you have any questions about your application, please contact our team via the email address below.
Why Study A PG Research Degree
To make an original contribution to research in your chosen subject area.
Become an expert in your field, with the highest qualification that takes your passion to the ultimate level.
Boost your employment prospects in your chosen career. Become a world leader in research or industry practice with the knowledge and experience to inform change.
Postgraduate Research Options

Doctor of Philosophy (PhD)

A Doctor in Philosophy is awarded to students who undertake a substantial research project that impacts the future of their field of study, contributing new knowledge, techniques, and understanding.

Traditionally, students will gain the award through a research thesis and oral defence. However, there are two variations on this, where works other than a thesis are accepted, these include a PhD by Art Practice or a PhD by Publication.



Find Out More

Postgraduate Research Options

Doctor Business Administration (DBA)

The University of Cumbria Doctor of Business Administration (DBA) offers an opportunity for doctoral-level study, alongside significant personal and professional development.

The DBA is specifically designed for practising managers, leaders, change agents and organisational consultants who aspire to enhance their knowledge, understanding and application of management, leadership, collaboration and organisational strategy beyond the Master's degree level.


Find Out More

Postgraduate Research Options

Master of Research (MRes)

The Master of Research (MRes) degree is a one year full-time or two years part-time master's degree. MRes place an emphasis on research skills which may be initially explored in taught master's programmes, like an MA or MSc.

For students who wish to proceed to doctoral research, it can be an excellent preparation. It can also be a standalone degree for those who wish to learn research skills, or try themselves out in research.


Find out more
Carousel skipped
Explore Our Research Offering