Click here to edit using the old editor
PhD - Doctor of Philosophy
A PhD at Cumbria allows you to develop your ambitions in a supportive, challenging and innovative research environment.

With supervisory expertise at the intersections between theory and practice, the University offers a range of doctoral programmes to suit your research needs. These include full-time and part-time options for PhDs, PhDs by Art Practice, PhDs by Alternative Format and Professional Doctorates (DProf).
Apply now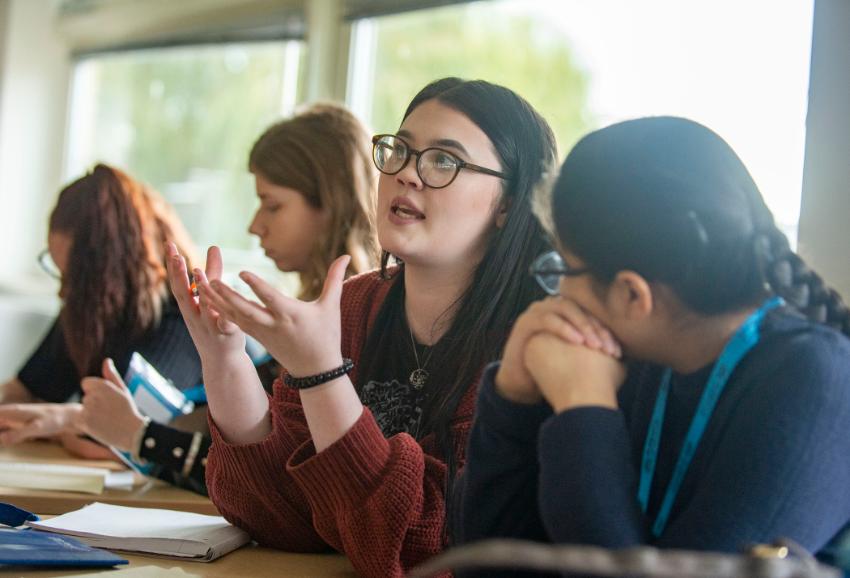 Course Overview
The University of Cumbria delivers a range of postgraduate research degrees, so you can ensure your programme of work matches your interest and ambitions:

Doctor of Philosophy (PhD): A doctoral-level award assessed through a research thesis and oral defence.

Alternative Format PhD: A doctoral programme where the body of work to be assessed is in a format other than the traditional single volume thesis.

PhD by Art Practice: A doctoral programme where the body of work to be assessed comprises a negotiated set of research outcomes mediated by individual creative and art practice.

PhD by Publication: A doctoral-level award comprising an assessment of a student's published works within a related field of study. In order to be eligible for consideration, applicants must be a University of Cumbria alumni and graduate of at least five years' standing and have already obtained a master's degree or show evidence of having received research training or equivalent.
On this course you will...
Benefit from excellent supervision by a supervisory team.
Become a part of a dedicated Graduate School.
Have access to our research repository, networks, and facilities.
Have the opportunity for supervised involvement in teaching.
Have the option to study at our Ambleside, Carlisle or Lancaster campuses.
Find out more about studying with us
Attend an Open Day
at Cumbria
An Open Day is your opportunity to explore one of 5 campuses, meet your lecturers, and find out how the University of Cumbria could become your new home.
Take the next step towards achieving your dreams.