Click here to edit using the old editor
Masters of Business Administration (London)
Are you dreaming of reaching new heights in your career? Aspiring to become a successful entrepreneur or secure a high-level management position? Our Master of Business Administration (MBA) is the key to opening doors and proving your expertise in the industry.

Our programme is designed for working professionals. It's taught in the evenings, allowing you to study alongside your commitments without putting your life on hold.

Our intensive Master's degree integrates your own work-based learning and instills the academic rigor, skills, and ethics required to become a leader in business management, capable of logical and independent thinking.
Apply Now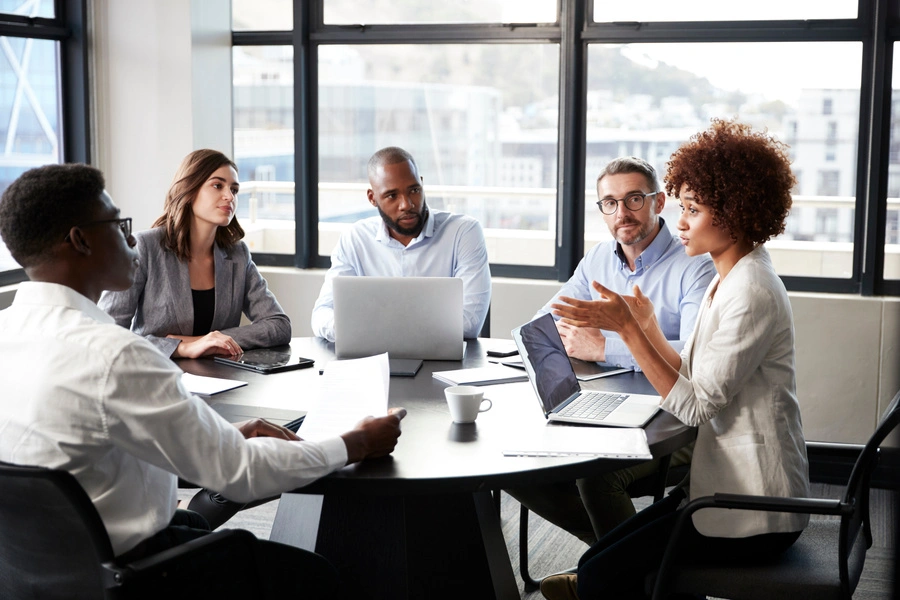 Course Overview
An MBA from the University of Cumbria in London demonstrates your understanding of contemporary business and management principles, as well as your awareness of current global issues affecting organisations.

It equips you with the knowledge needed to secure business sustainability and provides the confidence to make high-end business decisions, positioning you as a leader in your field.

The MBA is the primary qualification for aspiring business leaders, offering you all the tools to advance your career to senior levels.

Our Master of Business MBA is affordable, flexible and provides the opportunity to be located in the central business district of our vibrant capital city.
On this course you will...
Immerse yourself in problem based learning which encompasses the current global economic climate and evolving management practices.
Develop important transferable skills such as portfolio creation, negotiation and leadership.
Work in our business school, where you will join like minded individuals to form a beneficial network.
Be supported by expert tutors, who are involved in international research, keeping your learning up to date.
Benefit from the strong links with regional businesses and partnerships nationally and internationally, boosting networking and employment prospects.
Gain credibility with a gold standard business degree.
What our graduates have to say
The course has been both interesting and challenging. If I had to pick out one thing that really stand outs; it would be the academic staff. The lecturers are approachable, friendly and are always there to help.

Jason Hettrick, Business Management with Human Resources Management

Jason Hettrick started a degree in Business Management to progress his career and joined the University of Cumbria when he was disappointed with his experience at another institution.

Studying for my business management degree at the University definitely helped my approach to fundraising... When I studied for my degree I was working full-time for Dior Beauty, so I had to manage competing demands and I was familiar with balancing all of the commitments. My degree and roles at work also gave me insight into account management and sales control.

Shona, Business Management

Shona praises her Business Management degree and work experience for enabling her to commit to fundraising, supporting NHS staff, and delivering care packages to health care professionals in need as they tackle to COVID-19 pandemic.
Location

London Campus

Just steps away from the iconic Canary Wharf sits the London campus. A hub of opportunity tailored to nurturing future leaders, world changers, and live-savers in the capital city. Make an impact when you study at the London campus.

Find out more
Carousel skipped
Find out more about studying with us
Attend an Open Day
at Cumbria
An Open Day is your opportunity to explore one of 5 campuses, meet your lecturers, and find out how the University of Cumbria could become your new home.
Take the next step towards achieving your dreams.