Lancaster Open Day 30th September 2023
Explore the Lancaster campus. This Open Day is relevant for the following subject areas: • Education • Nursing • Paramedic • Business • Health and Social Care • Allied Health • Sport
30 Sep 2023
- 30 Sep 2023
Book Now
Event Overview
Choosing the right university for you can be a tough decision. Your time at university is a life changing opportunity where you make unforgettable memories with lifelong friends and kick start your future career! If you are still undecided nothing will help you make your mind up more than attending an Open Day and experiencing first-hand what we offer.
Our Open Days give you the opportunity for you to explore our beautiful campuses each with their own unique characteristics and excellent facilities. Explore the Lancaster campus for our Institute of Education, Institute of Health, and our Institute for Business, Industry and Leadership.
During the day our expert academic staff will be running subject talks where you can get a real flavour of the course and see how passionate and enthusiastic our tutors are about their specialist subject. Our academics will be on hand after these sessions to answer any questions you may have about your course of interest.
In addition, we will be running a series of optional workshops throughout the day where you can find out information about the application process, accommodation, fees and finance and student support.
Book Now
Event Programme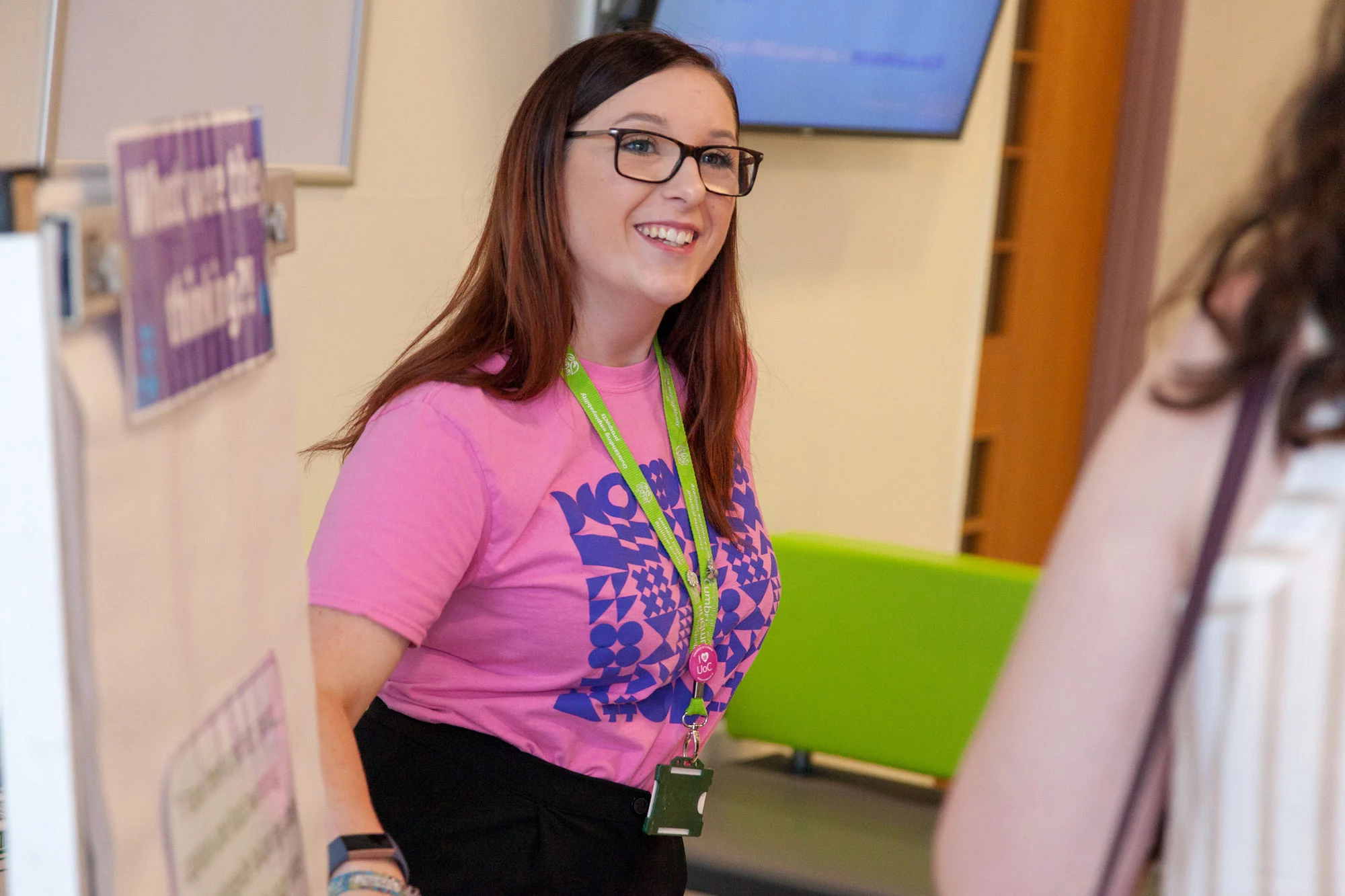 Event Information
Our Lancaster Campus open day takes you just off the main road through Lancaster. Our campus is a hub of fresh thinking, education, and high achievement.
Now home to some of our most popular courses in Education, Health, Sport, and Business, it's a place to be inspired, be part of a strong community, and be supported as you develop the skills you need to take you to the very top.
Studying here gives you access to realistic facilities, including sport performance labs, an x-ray and ultrasound suite, training wards and ambulance simulators, alongside teacher training rooms. These facilities are available for nursing, paramedic, sport, and rehabilitation students.
If you have any queries about open days or how to book, please contact Course Enquiries on 01228 588588 or email enquirycentre@cumbria.ac.uk
Explore Online