Charles Dobson
Principal Lecturer in Project Management
Institute of Business, Industry and Leadership
Business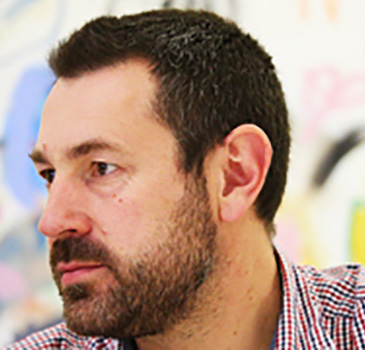 Biography
Charles's industrial experience is in IT and he has experience of IT projects in multiple areas of industry including process control, application development, business process re-engineering, and agile development. Charles' final role before joining academia was leading a Project Office that had project, programme and portfolio responsibilities.
This experience has enabled Charles to develop a deep understanding of the role that Projects play in organisational success, but also the challenges faced when balancing the demands of multiple projects alongside business as usual activities.
Charles is the Principal Lecturer for Project Management and Industrial Skills and has overall responsibility for the academic provision in these subject areas including aspects of course design, quality, student experience and development of the teaching, learning and assessment strategy.
Charles has over 20 years' experience in Higher Education and has developed many industry-facing courses. He specializes in interpreting the requirements of organisations and translating these into coherent programme structures. He aims to develop graduates, who are able to make a positive contribution to their employers from an early stage in their career.
Qualifications and memberships
Academic Qualificaitons
MSc E-Commerce
Certificate in Education
BSc (Hons) Information Technology
Professional Qualifications and Associations
Fellow of EEUK Entrepreneurship Educators UK
Fellow of the Higher Education Academy
APMP Level D Award - Association of Project Management,
Academic and research interests
Technology and its role in the workplace The application of new and emerging technologies to current problems in a social, business and environmental context Exploring the effective use of IT, examining why people choose the technology solutions that they do and identifying aspects of dependence, overuse and missed opportunities
Project Management as a profession and a specialist skill and career choice in its own right
Evaluating the impact of project management education and training on project performance within an industrial setting
Publications
Wiscombe, C.A., Dobson, K.C, Carter, H. (2015) 'Living the Dream', a holistic approach to Social Enterprise Leadership. Submission to IEEC2015 at Anglia Ruskin University, Chelmsford, Essex, UK.
Ryder ,S.,Dobson, K.C., Greenwood, A. & Wiscombe, C.A. (2015) Understanding the Quality of the Student Experience in Blended Learning Environments: focussing on student engagement as a learner need. Quality Criteria in Blended Learning Conference 27th - 29th August 2015, Malaga, Spain. part of the Multilateral Grundtvig Project 'Quality in Blended Learning'.
Dobson, K.C, Wiscombe, C.A. & Carter, H. (2015) The Aspiring Leadership Programme v2 - an example of innovative curriculum design. A partnership with the Brathay Trust. University of Cumbria Learning and Teaching Fest 2015: Supporting the 21st Century Student on June 29th 2015 at Carlisle Fusehill Street Campus, University of Cumbria
Wiscombe, C., Dobson, C., Carter, H., Maynard, L. (2014) The Aspiring Leaders Programme 2011-2014: Collaboration and Impact. University of Cumbria Research and Enterprise Conference 2014. Dobson, C. (2013) 'Using live projects and experiential learning to enhance employability and enterprise skills in undergraduates'. International Enterprise Educators Conference, Sheffield University, UK. Successful Knowledge Transfer Project (KTP) with M&K Update (21 months), Keswick, Cumbria.
Development of e-learning portal for healthcare professionals http://elearning-mkupdate.co.uk/ Successful Short KTP (10 months) with H. Hogarth, Jewellers, Kendal, Cumbria. Development of e-commerce website www.hhogarth.co.uk