Craig Anderson
Senior Lecturer
Institute of Health
Health and Wellbeing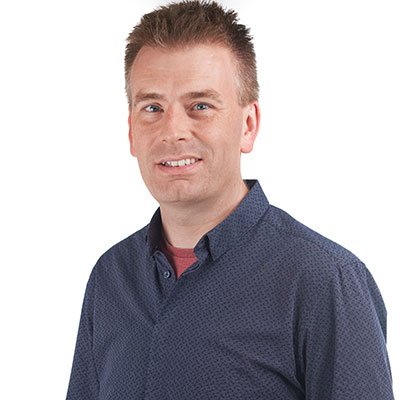 Qualifications and memberships
BSc(Hons) (Diagnostic Radiography) 1996.
MSc (Clinical Radiographic Reporting) 2005.
HEA Fellow. 2010.
PGCE (Teaching & Learning Higher Education) 2010.
MSLAP (Multiprofessional Support of Learning & Assessment in Practice) Qualified Clinical Mentor. 2014.
PGC Medical Imaging. (Extended Radiographic Reporting) 2018.
HCPC Registered RA35863.
Member of the Society of Radiographers.
Academic and research interests
Senior Lecturer MIS (P/T)
Clinical Tutor / Reporting Radiographer for UHMB
Clinical & academic teaching of Student Radiographers
MSK, CXR, AXR Reporting of Radiographs by Radiographers
Trauma / A&E Radiography
Publications
Mackay, S.J, Anderson, A.C., Hogg, P 'Preparedness for Clinical Practice - perceptions of graduates and their work supervisors' Radiography (2007) - Article in Press.
Holmes, K, Anderson, A.C 'Using the internet for CPD' Synergy, November 2007, pg 12-14
Anderson, A.C, Holmes, K 'Reporting on Facial Trauma' Synergy, February 2008, pg 14-21
Co-Authored 'Clarks Positioning in Radiography' 13th Ed - 2015 and 'Clarks Pocket Handbook for Radiographers' 2010 & 2016.
Recent external roles
Senior Lecturer MIS (P/T)
Clinical Tutor / Reporting Radiographer for UHMB