Craig Betton
Lecturer in Adult Nursing
Institute of Health
Health and Wellbeing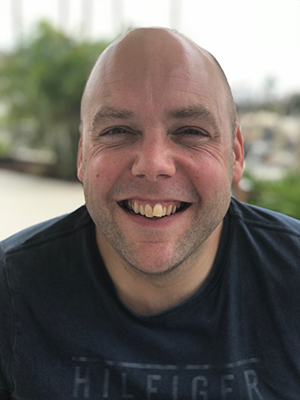 Biography
I am dual trained as a Registered Nurse and as a Paramedic with the HCPC.
My previous Nursing roles have included the specialities of Anaesthetic and Recovery Nursing in General Theatres, Intensive Care Nursing, Occupational Health Nursing and a Minor Injuries setting in the Private Holiday and Leisure Sector.
As a Paramedic I have worked as an IHCD instructor, Education and Training Manager and Emergency Care Practitioner.
My previous University role have included Course Leader Dip HE Paramedic Science, Pathway Lead for UADips in Emergency Care and Enhanced Health Assessment and Senior Lecturer in Adult Nursing (Pre Reg), Lecturer Post Reg Paramedic CPD, Associate lecturer in Paramedic Practice for the Scottish Ambulance Service at Glasgow Caledonian University.
My current post is as a Lecturer in Adult Nursing for the Pre Reg BSc in Nursing
Qualifications and memberships
MSc Practice Development
PGc in Academic Practice
Certificate in Anaesthetic Nursing
University Advanced Diploma - Occupational Health
BSc Hons Professional Practice (Emergency and Unscheduled Care)
Cert Ed
IHCD Ambulance Aid Instructor
Registered Paramedic HCPC
Registered General Nurse NMC
Academic and research interests
Anatomy, Physiology, Pathophysiology
Anaesthetic Nursing
Intensive Care
Occupational Health and Stress
Emergency and Urgent Care
Respiratory Health Assessment
Paramedic Science
Consultation and Physical Examination skills
TRiM