Dr Frances Sapsford, PhD
Programme Lead BSc (hons) Physiotherapy
Institute of Health
Active Ageing Research Group (AARG)
Health and Wellbeing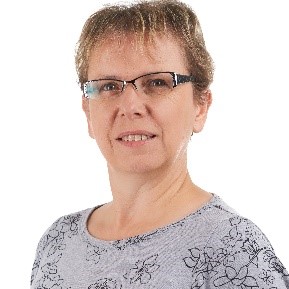 Biography
I joined the University in 2004 following 18 years working clinically as a physiotherapist specialising in neurological rehabilitation. I have worked in a variety of settings in the NHS an private sector including some time working at a rehabilitation centre in Canada. As well as my work for the University I have worked clinically in private practice; taught splinting in neurology courses nationally and have worked as an expert witness physiotherapist for medical legal cases.
I am the Prgramme Leader for BSC Physiotherapy and I mainly teach on the BSc ( hons) Physiotherapy and MSc ( pre reg) Physiotherapy Programmes. As well as all aspects of neurological physiotherapy, my other academic interests include, pathophysiology, health and wellbeing ; ageing and frailty.
Qualifications and memberships
PhD Physiotherapy
MSc Physiotherapy
PgD Academic practice
BSc(Hons) Physiotherapy
Fellow of HEA
Member of the Chartered Society of Physiotherapy
Member of Association of Chartered Physiotherapists in Neurology
Publications
Sapsford, F, ( 2015) " Effects of Stroke on Hand Laterality Judgement: Results from a Pilot study. Presentation University of Cumbria Doctoral Colloquium. University of Cumbria July 2015
Wooton,S., Sapsford,F (2016) Physiotherapy students perceptions of treating people with dementia in professional practice. Agility Spring / Summer 2016 pp29 -37
Sapsford,F,Dewhurst,S,Donovan,T ( 2016) "Ageing affects accuracy in hand laterality judgement". Poster presentation Research Symposium Actvive Ageing Research Group. University of Cumbria June 2016.
Sapsford,F,Dewhurst,S,Donovan,T ( 2016) "Ageing affects accuracy in hand laterality judgement" Platform presentation European Region of World Confederation of Physical Therapy Conference Liverpool November 2016
Recent external roles
2012 -2018 Expert Witness in Neurological Physiotherapy.
2015 Consultancy to Calvert Trust Charity: Developing Stroke services
2013 – 2015: Consultancy to Developing Physio Charity