Professor Hilary Cooper, PhD
Emeritus Professor
Institute of Education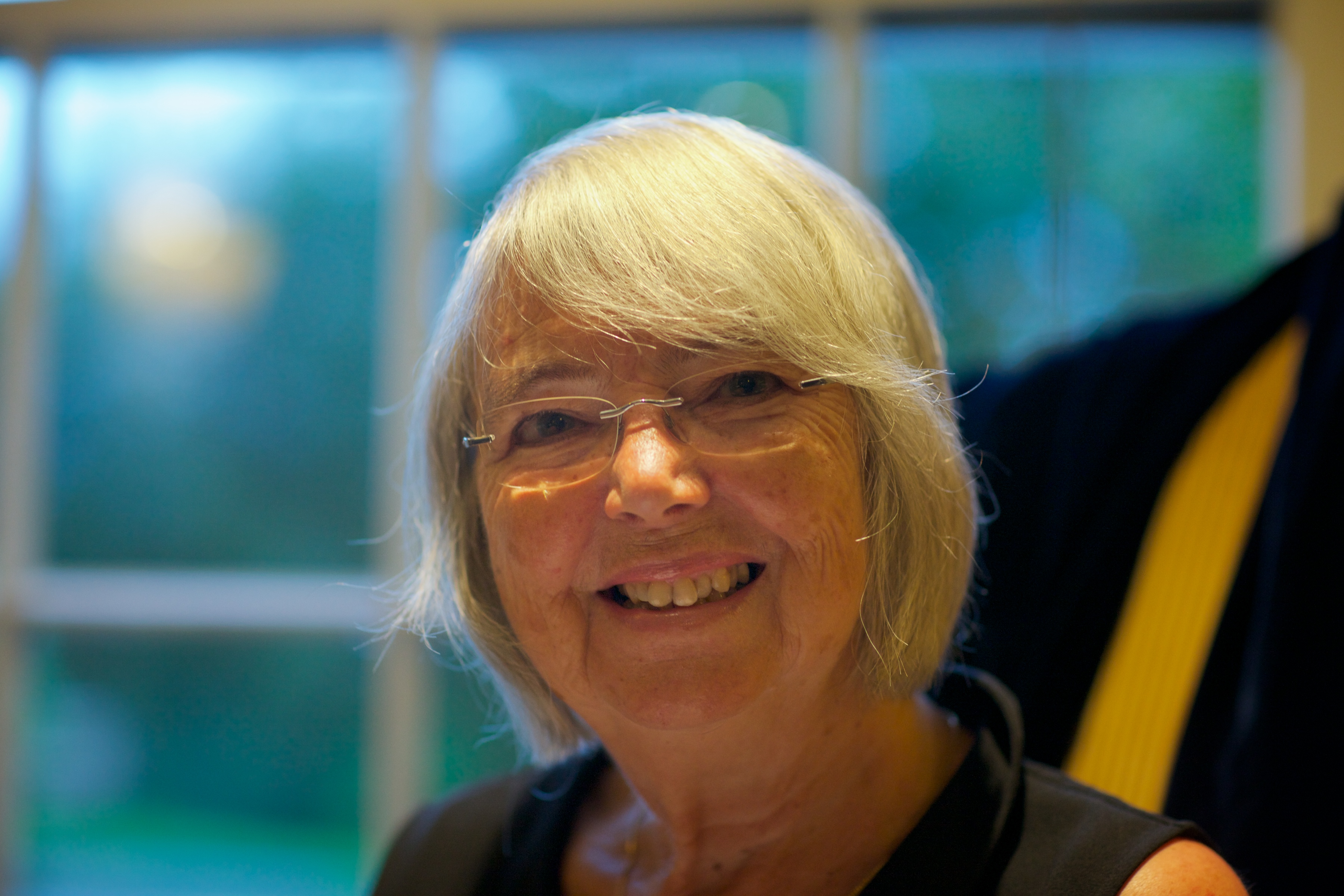 Biography
After graduating in history I taught for many years in London Primary Schools, attracted by the emerging consructivist and 'child-centred' philosophy. Later I discovered the work of Fines and Coltham (1971 and of Rogers (1978) applying the work of Elton, Bruner and Bloom to primary history teaching and decided to take this research further, in my PhD on Young Children's Thinking in History (1991). I became a lecturer in Primary Education at Goldsmiths' College , London University (1989-93), Director of Professional Studies in Lancaster University Department of Education (1993 – 96), Reader in Education, and later Professor of History and Pedagogy at St. Martin's College, Lancaster (1997- 2007), then Professor at the University of Cumbria (2007-2011). Since then I have been an Emeritus Professor. I continue to publish widely and to speak at international conferences and, with Dr. Jon Nichol, founded the in History Education International Research Network, organizing annual conferences around the world since 2004. Dr. Nichol and I created and edit the History International Research Journal initially published by the University of Cumbria, then by the Historical Association and, since 2019 by University College London, renamed the History Education Research journal.
Qualifications and memberships
B.A. Hons. European History, Royal Holloway College, London University
PGCE London University Institute of Education London University
Advanced Diploma in Child Development, London University Institute of Education
PhD. Young Children's Thinking in History, London University Institute of Education
Fellow of the Historical Association of Great Britain
Academic and research interests
Constructivist approaches to primary education
History education and pedagogy
Research into international history curricula
Research supervision
Recent Research Supervision
2019 - Hugh Moore
2015 - Teresa Lenton
Publications
Recent Books and Chapters
2020 (in press) Cooper, H. Using Artefacts to teach Historical Thinking Skills to Young Children, in D. Trskan (ed.) Archaeology, Heritage and Education, Slovenia National Commission for Unesco, Ljubljana.
Cooper, H. (2018) History in the Primary School: making connections across times and places through folk tales, in Educacao Historica Ousadia e Inovacao em Educaceo e em Historia , pp. 149-168, Curitiba: W.A. Editores
Cooper, H. and Elton-Chalcraft (eds.) (3rd Edition 2017), Professional Studies in Primary Education, London: Sage.
Cooper, H (ed.) (2 Edition 2017) Teaching History Creatively, London: Routledge.
Cooper, H. (2016) Bolum Kanita Dayali Tarihsel Kurgu Yazma in D. Dilek (ed.) Sosyal Bilgiler Egitimi pp. 121-134, Ankara: Pegem Akademi Bukitabn basim,yayn ve satis haklari Pegem Akademi Yay Egt Dan.Hizm.Tic. ltd.
Cooper, H. and Nichol, J. (eds.) (2015) Identity, Trauma and Controversial Issues in the Teaching of History, Newcastle on Tyne: Cambridge Scholars Publishing.
Cooper, H. (ed.) (2014) Writing History 7-11: historical writing in different genres, London: Routledge
Cooper, H. (2014) Historians' Themes and Genres, pp. 3-12; Talk, Reading and Writing in Breadth and Depth Studies pp. 54-64, Theory into Practice ppp. 65-77 and Writing About Time, pp. 91-108) in Writing History 7 – 11, H. Cooper ed. London: Routledge.
Cooper, H. (2014) Creativity in Primary School, in A. Wilson (ed.) Creativity in Primary Education (3rd edition)
Cooper, H. (2014) Philosophy of Education and Theories of Learning pp. 36-54 and Moving into Newly Qualified Teacher Status pp. 368-83, in Professional Studies in Primary Education, H. Cooper (ed.) London: Routledge.
Recent papers in Academic journals
Dogan, Y. (2019) Interview with Professor Hilary Cooper on Teaching History for Primary School Children, (Prof. Hilary Cooper ile Kukuk Cocuclarla tarih ogretim uzine bir gorusme), Turkish History Education Journal, 8 (1): 356-398.
Cooper, H. (2018) Children, their World, their History, their Education: the implications of the Cambridge Review of Primary History, What is Creativity in History?, Education 3-13 Vol. 46 Issue 6: pp. 636-647.
Cooper, H. (2015) How can we plan for progression in School History? Revista de Estudios Sociales (Columbia) no. 52:16-31https://doi.org/10.7440/res52.2015.02 This journal is indexed in the Social Science Citation Index and Journal Citation Reports from Thomson Reuters and the Scimago Journal Rank of SCOPUS.
Cooper, H. (2014) Why are there no History Text Books in English Primary Schools? Ensayos
Cooper, H (2014) Writing Historical Fiction Based on Evidence, in Teaching Social Studies: a guide for teachers and preservice teachers
Recent papers in Professional journals
Cooper, H. (2020) Seize the Day: time to make history education transformative, Association for Primary Education Bulletin 11 (March)
Cooper, H (2014) Churches as local historical sources No. 66: 32-3. Primary History
Cooper, H (2014) Early Years/Foundation stage pp 10-11. Primary History
Cooper, H (2014) Why Stories? No. 67, 6-7 Primary History
Invited Keynote speaker (recent)
(2015) Yaroslavl State Pedagogical University, The English National Curriculum.
(2020) Pending Porto July. University of Porto, Making Connections between Research and Practice: case studies.
Recent conferences/presentations
(2020) The Technical University, Amsterdam
(2019) 2nd-4th Sept. The University of Vienna, Constructivist Approaches to Chronology Using the Horrible History Series of Terry Deary.
(2018) 31st August – 2nd Sept. The Ionian University, Corfu. Marilyn Monroe and Lady Lilleth: an investigation of how 11 year old children interpret in paintings to make consider similarities and differences and reasons for change between the nineteen and twentieth centuries.
(2017) 30th August 1st Sept. Dublin City University, Republic of Ireland, The big picture: how can primary school children identify patterns and make connections in history?
(2016) 5th-7th Sept. University of Mercia, Spain, Creativity and Writing Historical Fiction based on Evidence.
(2015) 7th-9th Sept. Institute of Education, London University, Cooper, H. and Sugao, H. A comparison of how a Class of 10-11 year old children in England and in Japan to make Deductions and Inferences about Previously Unseen Prehistoric Sources and to understand that some things cannot be known.
(2014) University of Ljubljana, Slovenia, Why are there no History Textbooks in English Primary Schools?
Recent external roles
Recent External roles
Journal Editor (2000-present) - International Journal of Historical Learning Teaching and Research/ History Education Research Journal
Guest Editor (2018) Education 3-13; International Journal of Primary, Elementary and Early Years Education. Vol. 46. Issue 6 Editorial: Children, their World, their history education: the Implications of the Cambridge Review for Primary History pp. 615-619.
Reviewer – Teaching History (1985-2001)
HEIRNET History Education International Research Journal; Conference organiser, session chair and research study presentations.
PhD External Examiner (1995 – 2015)