Dr Iain MacDonald
Senior Lecturer
Institute of Health
Science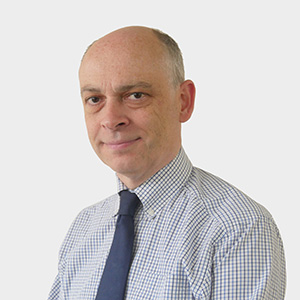 Biography
Iain was previously a diagnostic radiographer at the Leicester Royal Infirmary and Queens Medical Centre, Nottingham. He then took positions as a research radiographer in MRI at the Universities of Nottingham and Sheffield, gaining experience in neuroimaging (adult and paediatric), cardiac and imaging of pulmonary hypertension. Alongside the research, he also worked in the MRI units of acute NHS hosptials. He completed his MSc in magnetic resonance imaging during this time.
He is currently programmme lead for postgraduate studies in magnetic resonance imaging (MRI) at the university. His other teaching responsibilities are to undergraduates on the BSc programmes in both diagnostic radiography and healthcare science at the Carlisle and Lancaster campuses. Iain is personal tutor to both undergraduate and postgraduate students and is link lecturer to medical imaging departments in NHS trusts in the North East of England.
Qualifications and memberships
PhD, University of Lancaster
MSc, University of Lancaster
PGCLTHE, University of Lancaster
BSc (Hons), University of Derby
HCPC registered diagnostic radiographer (RA 34825)
Academic and research interests
My research in education involves novel collaborative assessment using Web 2.0 based platforms, with a particular focus on the influence of student approaches to learning in undergraduates. I am also involved in the development of the virtual learning environment at the university, Blackboard. A current focus is on the development and implementation of online examinations.
In medical imaging I am particualrly interested in:
Cardiovascular MRI
Physical science of medical imaging (radiation physics, x-ray equipment, digital imaging)
Anatomy and pathology combined with the application of imaging technology
Research supervision
I supervise MSc students in their research into magnetic resonance imaging and its application.
Publications
MacDonald, I (2019) Adopt and adapt: undergraduate diagnostic radiography student responses to technology enhanced collaborative assessment using online wiki and verbal MS PowerPoint presentations. United Kingdom Imaging and Oncology Congress (UKIO), 10-­12 June 2019, ACC, Liverpool, UK.
MacDonald, I (2018) Comparison of response to feedback given to undergraduates in two collaborative formative assessments: wiki and oral presentations. International Assessment in Higher Education Conference, June 2019, Manchester, UK.
MacDonald, I (2018) Adopt and Adapt: Undergraduate responses to novel technology enhanced collaborative assessment. Research into Higher Education (RIPLE) Winter Conference, University of Cumbria, January 2018, Lancaster UK
MacDonald, I (2017) Using a wiki to drive student learning. Research into Higher Education (RIPLE) Winter Conference, University of Cumbria, January 2017, Carlisle UK.
Recent external roles
External examiner appointments:
University of Portsmouth, BSc (Hons) Diagnostic Radiography and Medical Imaging (commenced appointment 2016)
St Georges, University of London, BSc(Hons) Diagnostic Radiography (commenced appointment 2016)