Laura Baxter
Course Leader BA (Hons) Wildlife Media & Curator of The Vallum Gallery
Institute of Education, Arts and Society
Media Arts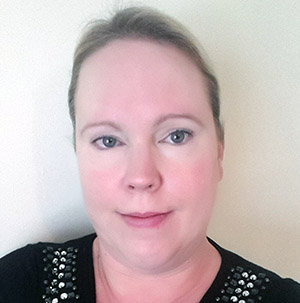 Biography
Laura gained a 1st class BA Fine Art degree from the University of Leeds, a course which combined 50% art history and theory with 50% art practice. Tutors included Professor Griselda Pollock, art and feminism pioneer; Professor Adrian Rifkin, leading art historian; and Terry Atkinson of the 'Art and Language' movement.
Whilst based in Leeds, Laura was a member of the artist collective 'The Leeds 13,' organising a number of high profile exhibitions and events, collaborating with organisations such as White Cube, Sadie Cole HQ and The Henry Moore Institute, plus artists such as Damien Hirst and Jake and Dinos Chapman. An archive of published outcomes relating to The Leeds 13 artist collective can be viewed here - http://www.artdesigncafe.com/Leeds-13-publicity-outputs-ADP-1-2-2009.
Following her BA Fine Art, Laura studied a Postgraduate Certificate in Education (PGCE) with Art and Design specialism, at Bretton Hall a specialist arts teaching college and part of the University of Leeds. Laura taught art, design and textiles, in a range of inner city secondary schools, gaining a Distinction.
An interest in the role of museums and galleries in arts education led to an MA in Museum Studies at the University of Newcastle at the International Centre for Culture and Heritage Studies (ICCHS). A Museum Association accredited professional qualification, this MA covered all aspects of museum and gallery work including venue management, collections management, conservation, managing volunteers, operations and logistics.
Laura has worked in a variety of roles in the museum, gallery and heritage sector, from gallery assistant at the Hatton Gallery at the University of Newcastle, to assistant Education Officer at The Laing Art Gallery, to Education Officer at Bede's World Museum in South Shields.
Laura has completed research projects for international artists Margaret Harrison and Conrad Atkinson, including a Northern Arts funded project which resulted in an exhibition of new work by Margaret Harrison and is currently working towards a PhD proposal.
In 2002 Laura joined Cumbria Institute of the Arts, a legacy institution of what is now the University of Cumbria Institute of Arts. Laura worked in research and creative enterprise, managing Higher Education Innovation Fund projects, conferences and events, then lecturing on a variety of courses at undergraduate and postgraduate level. From 2007-2009 Laura managed institutional involvement in the National Arts Learning Network (archived research projects accessible via www.ukadia.ac.uk.
For 10 years Laura was the course leader for an Event Management degree course, which placed students on work placements with over 50 employers across the region, with a legacy of skilled graduates working for organisations such as CFM Radio, Bauer Media Group, CN Events Ltd, Cumberland Newspaper Group, Worldwide Events Ltd, Marshall Arts, Whitehaven Festival, Kendal Calling, Solfest, Rheged, The Forum Arts Centre, Manchester Art Gallery, English Lakes Hotels & many more.
Laura is now the Course Leader for the BA Wildlife Media degree. Cumbria and The Lake District offer a unique location for this programme, which combines the study of biodiversity, biology, animal habitats and behaviours with Media production skills in photography and filmmaking.
Laura teaches modules covering project management; marketing, publicity and promotion; finance, fundraising and sponsorship; legislation and insurance; health and safety; professional development; practical projects; dissertation; plus work based learning.
Qualifications and memberships
BA (Hons) Fine Art 1st class; Postgraduate Certificate in Education with Distinction; MA Museum and Gallery Management with Merit
Academic and research interests
Creative and cultural industries
Creative entrepreneurship, creative business start up and creative business management
Community arts and social enterprise
The charity and voluntary sector
Cultural tourism
Museum, gallery and heritage sector
Art history and artistic practice
Marketing, publicity and promotion
Work based learning.
Recent external roles
Archived national project research available on www.ukadia.ac.uk .
Ongoing archive of published outcomes relating to membership of Leeds 13 artist collective - http://www.artdesigncafe.com/Leeds-13-publicity-outputs-ADP-1-2-2009.