Martin Fowler
Senior Lecturer in Fine Art
Institute of the Arts
Art and Design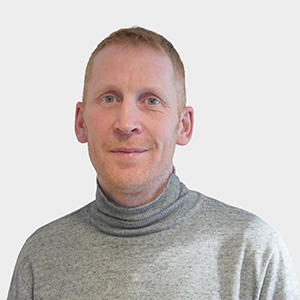 Biography
I studied Fine Art at Cumbria when I was 18 before moving to Glasgow School of Art where I studied drawing and painting. I have 20 years of teaching experience, 7 years of which were spent as an Art Teacher within the Scottish Prison Service. I am very interested in the many forms which drawing and painting can take and one of the most rewarding things in my life is to support people in their exploration of art.
Click here for a collection of my work.
Qualifications and memberships
MA European Fine Art, Winchester School of Art
BA (Hons) Fine Art - Drawing & Painting, Glasgow School of Art
Distinction: Foundation Fine Art, Cumbria College of Art & Design
Guest Student, Dusseldorf Kunstakademie
Publications
Scotland the Brave: A Graphic History of Scotland 1514-2014 (Exhibition)
Fowler, M. (2011) Fulfilling a Need: The Teaching of Drawing within the Modern Curriculum in Know How 2 - Work Log. Reykjavik: Reykjavik School of Art.
Fowler, M. (2010) The Tension of a Line: A Portrait of Perth Prison. Cumbria: Unipress, University of Cumbria.