Nigel Dykes
Senior Lecturer in Outdoor Studies
Institute of Science and Environment
Outdoor Studies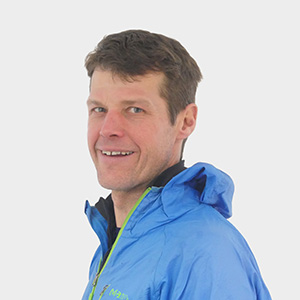 Biography
I am active in all paddle sports (especially sea kayaking) mountaineering and all forms of cycling (commuting, touring and mountain biking). I am an advocate for slow travel and extended expeditions. I love being in mountains be they the in Lake District, Scotland or the greater ranges.
My passion is enabling people to develop their outdoor skills to discover the natural world, others and their 'place' in the world. I encourage students to explore creative approaches to outdoor education that may develop new innovative practices for tomorrow's outdoor educators. Outdoor Education can just as easily be out of your backdoor as on an expedition.
I would challenge the notion that you need to be the most highly skilled and gifted practitioner to be a good outdoor educator.
On the courses we run I teach ecology, skill development, coaching and place based education. I run the Picos de Europa expedition to Northern Spain for Outdoor Studies students. My research and scholarship interests are developing innovations in environmental education, place based education and ecology.
Qualifications and memberships
MSc
Academic and research interests
Ecological and place based pedagogies.
Time perception, slow travel and commuting - using rhythm analysis, especially in outdoor journeys to question environmental behaviours.
Using adventurous activities to explore ecology and environmental issues.
How environments shape outdoor learning and experience.
Research activity
Current Projects
Exploring how time is experienced during sea kayak expeditions as a reflexive tool.
Using maps, how do they affect our perception, awareness and experience?
Auto ethnographic exploration of cycling commuting.
Publications
Dykes, N. & Miles, B (2016, in press) 'Sea kayaking - floating on the surface or exploring its depths?, in B. Sinclair (ed.) Marine and Maritime Heritage. Woodbridge: Boydell & Brewer.
Dykes, N. and Mcphie, J. (2015) 'Adventures in Unknown Places without Maps: Implications for Outdoor Education, Experiential Education and Environmental Awareness'. Paper presented at Sheffield Hallam University 'International Adventure Conference', Sheffield, England, 9-11 September.
Dykes, N. (2015) 'There and Back to See How Far it is!' Paper presented at University of Cumbria & Brathay Trust 'Leading Wellbeing conference', Ambleside, Cumbria, 16-18 July. Access: http://www.lifeworth.com/leadingwell/
Dykes, N.T, Prince, H.E., Lemmey, R.P., & Bunce, R.G.H. (2007) The Picos de Europa, Northern Spain, an inspiration to non-specialist students to study the Cultural Landscapes of Mountains. IALE Conference, Alterra, Wagingen, Netherlands.