Peter Tankard
Senior Lecturer in Education
Institute of Education
Education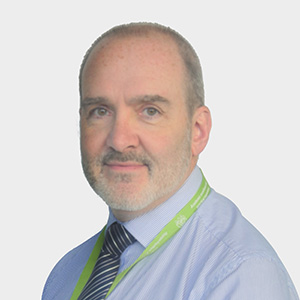 Biography
Academic tutor on the Secondary PGCE Programme and part of the collaborative provision team for the School School Direct Programme.
Prior to joining the University of Cumbria, 20+ years experience in secondary education culminating in a number of years in a senior leadership role as an Advanced Skills Teacher with responsibility for school wide teaching and learning.
Current role: As well as responsibility for; the delivery of subject specific pedagogy (Physics), the progress and welfare of groups of both Core and School Direct trainees and contribution to the development and implementation of the Secondary PGCE programme my role includes the design, development and maintenance of our programme wide e-portfolio processes.
Qualifications and memberships
MA, PGCE, DipCEG, BSc(Hons), FHEA
Academic and research interests
Teaching and Learning Development in a Secondary setting.
The use of e-portfolios to accelerate PGCE student progress.
The use of 'coaching' as a developmental tool.
The enhancement of collaborative provision via the use of online platfoms.
Recent external roles
University Programme Lead (UPL) for a number of School Direct Partnerships.
External Panel Member during the Institute of Education Programme(s) Review for Leed's Trinity University (2016)