Simon Godley
Lecturer in Physiotherapy Studies, Institute of Health
Health and Wellbeing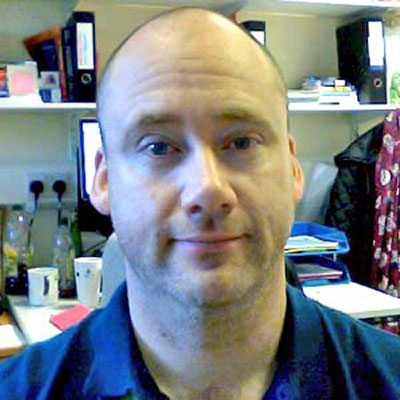 Biography
After graduating from St Martins College (now the University of Cumbria) I initially worked in the west of county completing my core physiotherapy rotations before going on to specialise in the field of musculoskeletal physiotherapy.
In this field I progressed and worked as an extended scope physiotherapist, this role involved orthopaedic triage, injection therapy, specialist assessment and diagnostics. Following this I returned to the musculoskeletal setting as one of the clinical lead physiotherapists within the partnership trust before taking up my role as a lecturer in physiotherapy studies.
Qualifications and memberships
I am currently a member of the Chartered Society of Physiotherapy (CSP), Health Care Professions Council (HCPC).
Academic and research interests
My research interests include the rehabilitation of tendinopathy in the aging population and the evidence base behind OA Knee management options.