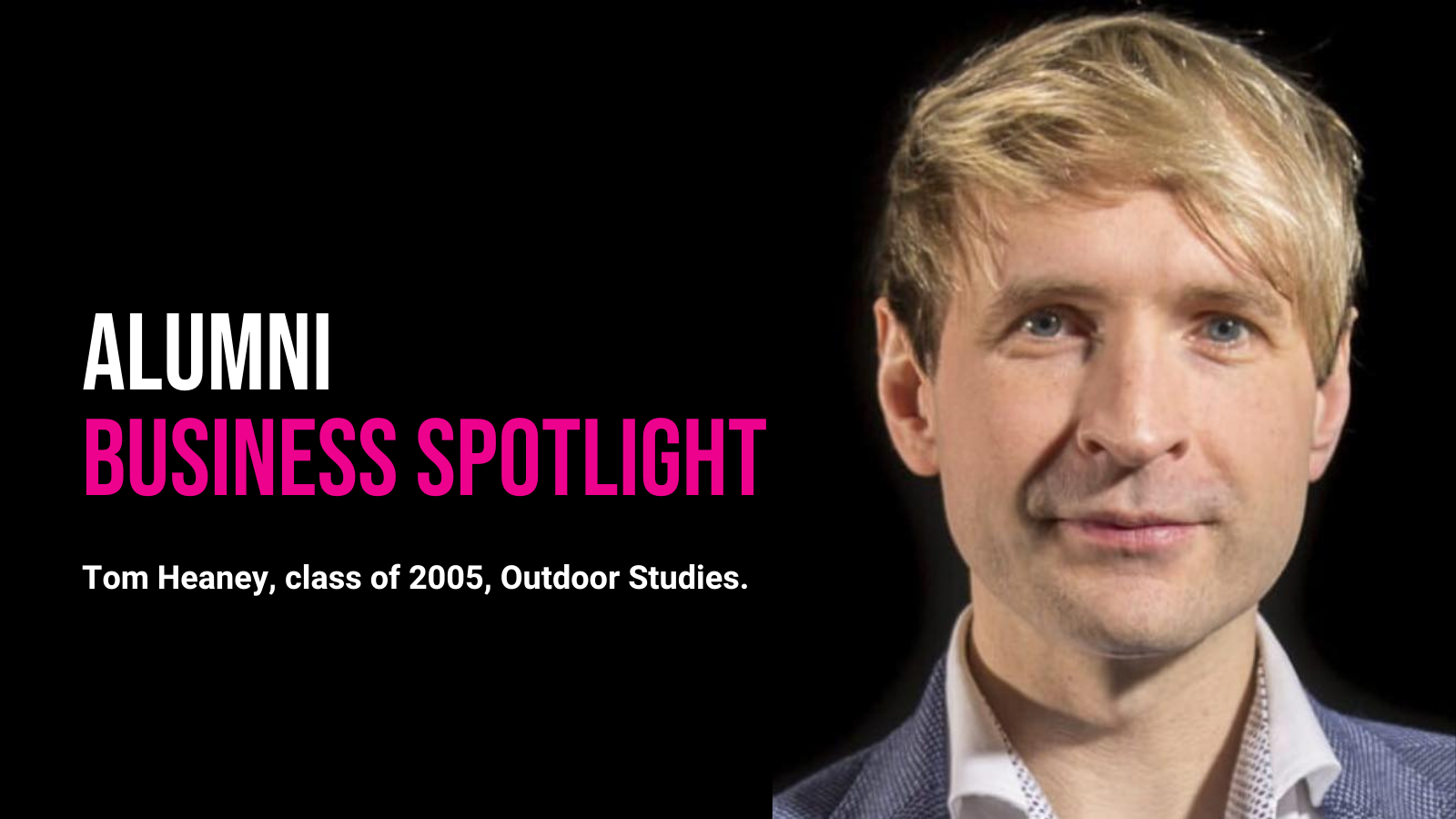 Secondary school teacher leader turned businessman
Property development and investment
Tom Heaney, BSc Outdoor Studies, class of 2005
What did you study at University of Cumbria and why did you pick this course?
I studied BSc outdoor studies. I picked it as it was set in the best location in the UK for the course, Ambleside. The programme covered a diverse range of topics and was the springboard to a PGCE in geography after but doing a course that turned my hobbies and interests into a recognised academic qualification too. I found out I had dyslexia in my second year, and with the support of the university I finally understood why my brain worked the way it did my and my grades then improved and I went on to achieve a 1st class hons! I also did the course as the outdoors was, and is, what makes me feel most alive!
How has your course helped your employability skills and prospects?
It enabled me to secure a secondary school geography teaching career which I did for 10 years. What made me different to the competition however, was the ability to use the 1st class honours awarded degree of outdoor education and practical environmental education to offer additional opportunities for students that traditional subject competition of the off-the-shelf "geography teachers" from the traditional degree route couldn't offer. It helped me to have a deep understanding of outdoor studies and certainly gave the additional foundations to be awarded by the Council for Learning Outside the Classroom as Outstanding and Inspiring Practitioner of the Year alongside being awarded Outstanding New Teacher of the Year when I started teaching. Having left teaching after 10 years, this love and passion of the countryside now sees me being a property expert investing in rural development projects alongside urban regeneration.
How has your course changed or informed your plans/approach to self-employment or employability?
It certainly gave me soft and hard skills and in particular self-confidence and a 'can do' attitude.
Tell us about your business, what is the name, when did it start and what do you sell/provide?
My primary business is now Heaney Homes within which are multiple Ltd companies. I started this five years ago after deciding to have a new challenge from teaching. We develop buildings into luxury rental accommodation be it holiday lets, shared houses or family units. In addition, my team manage the portfolio. Our rental portfolio is around £750,000pa with our largest project being a £2m shared living scheme in Newcastle upon Tyne.
We also mentor and give business advice and guidance to people wishing to create portfolios of their own. In addition to the Heaney Homes, I own an Amazon selling business, crypto mining business and business consultancy too. The main focus is to create businesses and revenue streams that are as automated/near passive as possible to enable as much freedom of time as possible. You can make more money, you can't make more time.
Find out more about Tom and Heaney Homes here:
Instagram property blog: https://www.instagram.com/RitsonManor_Design
Website: https://tomheaney.com/
Linkedin: https://uk.linkedin.com/in/tomheaneyofficial
Heaney Homes properties:https://heaneyhomes.gotenant.co.uk/
Youtube Channel https://www.youtube.com/c/TomHeaneyProperty
Who are your target customers?
Tenants and people selling property.
Anything on Amazon we think will sell
What are you most proud of?
Being awarded national and regional awards for being passionate about outdoor learning. Creating a 38-unit rental building in the east end of Newcastle that is high specification and full of happy tenants. My career change at 35 to be self-employed creating a £7m property portfolio and learning how to raise finance and create multiple income streams. Helping hundreds of people change their financial situation through my public speaking.
What are your aspirations for the future of your business?
I want to scale further luxury living properties across the UK raising the bar on what the standard of rented spaces are. Inspire people to take more control of each day to create their own personal economies rather than be a slave to a job they hate and inspire people who feel they have a potential barrier (such as dyslexia) to know that with the right tools/systems and/or support that everyone can achieve their true potential. Buy businesses then improve them and sell them. I also want to help younger people reflect more on their financial freedom, value of time and finding purpose in life.
What is your advice for anyone looking to start their own business?
Make sure you've looked at cash flow forecasting, where will the money be coming from each month? The hardest part is starting!
If you would like your business considered for our 'In the spotlight' series, please complete our alumni business profile from here.