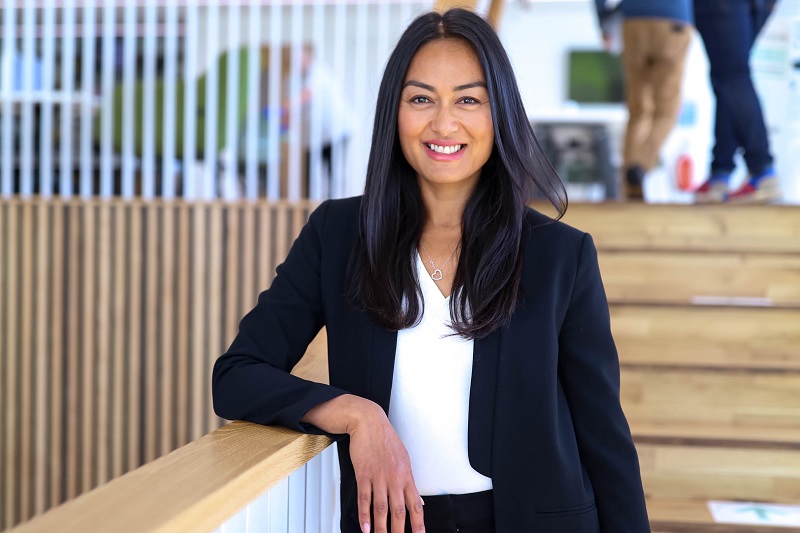 Yolanda Collinson
MSc Coaching and Mentoring, class of 2019
What did you study at University of Cumbria and why did you pick this course?
About five years ago I knew I was ready for a change in my current leadership role. I was aware that there was a knowledge/skills gap in my organisation and I knew I wanted more than my role offered. I was already head of recruitment, training, development and HR so coaching was a natural extension for me and something that had not previously been offered to my team. I completed ILM Level 7 Executive Coaching and Mentoring and coached the middle management tier for their development.
However, it didn't end there. I fell in love with coaching and knew that it was all I wanted to do so I left my leadership role, enrolled in MSc Coaching and Mentoring and simultaneously set up my own executive coaching business.
How has your course helped your employability skills and prospects?
Going into an industry that is unregulated, I wanted to stand out from individuals who call themselves coaches but do not have the qualifications to back this up. Having excelled in both courses and coming away with a distinction was a crucial validation for me to position myself as a professional. My own self-belief is what has helped employability and prospects.
How has your course changed or informed your plans/approach to self-employment or employability?
Self-employment was always the goal and I had a good working knowledge of the mechanics for creating and running a business. The course crystallised that and gave me insight into an industry I knew little about.
Tell us about your business, what is the name, when did it start and what do you sell/provide?
The registered business is simply my name Yolanda Collinson Ltd. There is a trading name (brand) of Yolanda the Coach which I use in all my branded material and online presence. The business was registered as a limited company in September 2019, just a couple of months before graduating. I am an executive coach and I work with leaders in both business and elite sport to help them do more and to do better.
Include your business website and social media links here:
Website: www.yolandathecoach.com
LinkedIn: https://www.linkedin.com/in/yolanda-the-coach/
Facebook: https://www.facebook.com/yolandathecoach
Instagram: https://www.instagram.com/yolandathecoach/
Twitter: https://twitter.com/yolandathecoach
Who is involved in the running and development of your business?
I do it all myself and I rely on a network of exceptional coaches, mentors and supervisors to keep me going.
Who are your target customers?
I coach chief executives, directors and managers in organisations where fundamental change is sought and welcomed. We work together particularly on leadership and self-leadership to create a working environment where everyone feels seen, heard and valued. I also work with leaders in pro-sport to coach and mentor them on the business side of sport and to help them take responsibility for their own learning. Both types of clients understand the value of investing in their development and see their need for change as a response to the changing world around us.
How is your business growing, have you secured any major customers or contracts?
The pandemic hit the pause button but yes there is momentum now and the business is steadily growing. My longest standing client has worked with me for over a year and my biggest customer will start in January 2022 and is in the pro-football arena. During covid, thanks to everyone working remotely, my client base went outside of my immediate working areas of Lancashire and Manchester and this is now developing back into face-to-face coaching so I will travel more now.
I also spend a lot of time volunteering for the EMCC facilitating a peer coaching network and actively working within the Diversity, Equality, Inclusion and Belonging group. Our agenda hopes to empower the EMCC to model and practice ways to be more inclusive as an organisation and to add value to a more diverse membership.
What are you most proud of?
I am proud of my work ethic and aligning my work with what matters to me. It was scary to leave a salaried role and set up a business by myself and I am proud for simply going for it. For creating a business from scratch in an industry that I had no contacts in.
What are your aspirations for the future of your business?
I want to continue working with leaders who have the power to positively impact others beyond their immediate teams and make a difference in the world. Hand in hand with that I want to be the 'go-to' coach that organisations work with that have the same values around D&I and about being exceptional leaders that lead by resonance.
What is your advice for anyone looking to start their own business?
My advice would be that working for yourself is a lifestyle choice so it has to mean enough to you to live and breathe it even when times are hard.
Anything else you want to add?
The learning that I get from my clients is such a privilege and I am in a position to help both types of clients to learn from each other. In the future I hope to extend my offering to help leaders outside of my coaching practice from a non-executive position.
If you would like your business considered for our 'In the spotlight' series, please complete our alumni business profile from here.