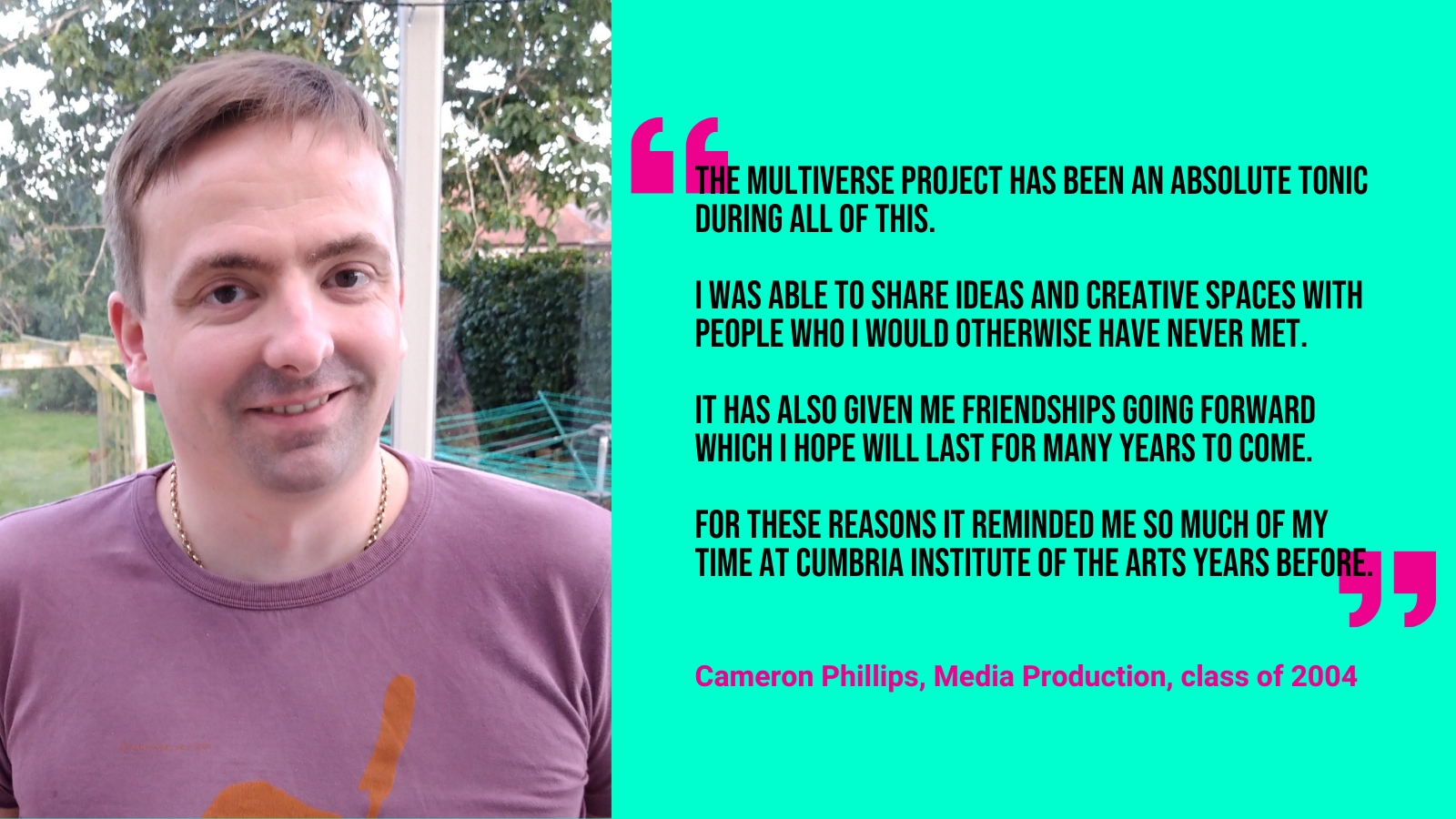 I attended Cumbria Institute of the Arts for five years between 1999 and 2004. My first two years there were spent on the National Diploma in Media Production after which I moved on to the degree course. I'd developed an interest in film making and script writing in school beforehand and applying to the Brampton Road campus allowed me to develop the skills needed in an environment that had the necessary equipment and facilities. I was very fortunate during my time at Cumbria Institute of the Arts to have the guidance of such people as Nick Pemberton, Darren Connor and Mike Healey.
Since graduating I have worked on scripts for many formats including theatre, radio and film. The high point of this was a thirteen-minute short film called 'Robotics' that I, using the knowledge gained from my degree course, pitched to various directors and producers via a film making website. The script was eventually picked up for production in The Netherlands and the final film went on to be screened in festivals around Europe including Cannes in 2013. I took so much from this experience from working with the director on the rewrites to discussing the differences between Scottish and Dutch humour!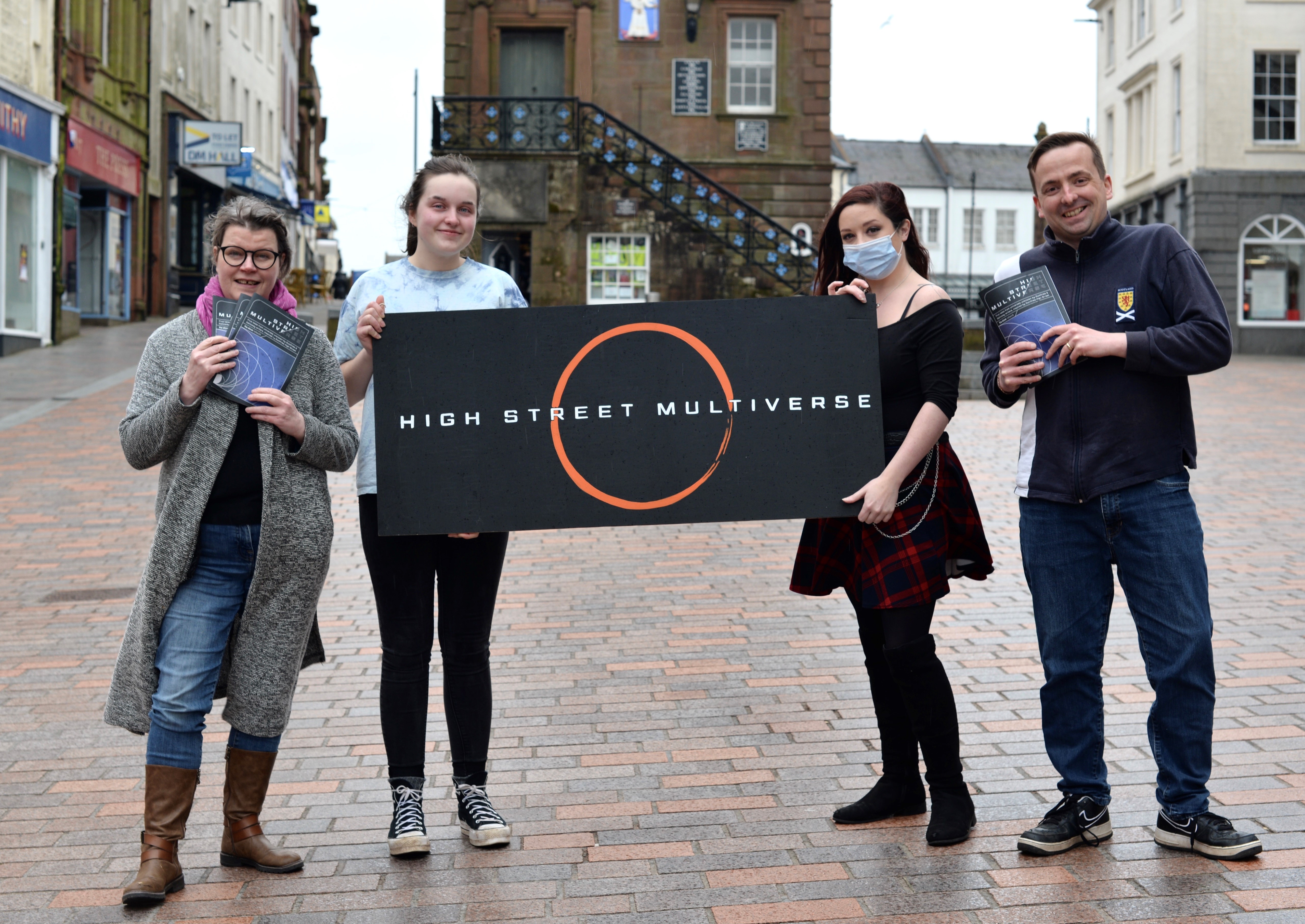 My latest project has brought me much closer to home with my participation in the Dumfries High Street Multiverse. An arts collaborative group called The Stove Network gathered together five writers from the area to create stories about Dumfries of the past, present or future. This process involved working collaboratively to create an overall structure whilst workshopping with established authors. The resulting stories were then professionally recorded and edited in December 2021 before being available via QR codes at story relevant locations in the town centre. The launch itself was held at The Stove Café in March 2022.
Writing can be something of an isolating endeavour at the best of times. This has been emphasised in the last two years during the pandemic with multiple lockdowns and closure of many social spaces. The Multiverse project has been an absolute tonic during all of this. I was able to share ideas and creative spaces with people who I would otherwise have never met. It has also given me friendships going forward which I hope will last for many years to come. For these reasons it reminded me so much of my time at Cumbria Institute of the Arts years before.
More details about The High Street Multiverse can be found at the following link https://thestove.org/high-street-multiverse/
Cameron can be found on Twitter as @cripleh
He also has an Instagram account dedicated to painting and occasional pictures of his cat http://www.instagram.com/thequiveringbrush
If you have a project you wish to share, want us to showcase your business, or just let everyone know what you have been up to since you graduated, complete our alumni profile form here.