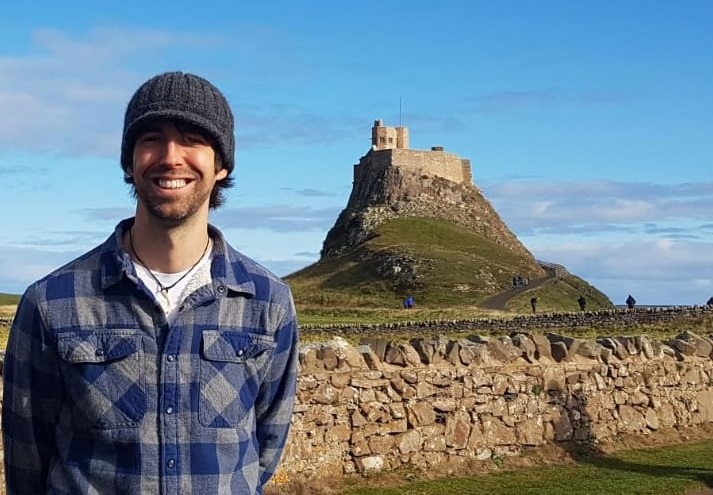 Tom Boggis studied Creative Writing and Film Studies between 2004 and 2007 at the Brampton Road Campus, then the Cumbria Institute of the Arts. Since graduating he has worked as a designer on many top computer games such as Driver, The Crew, Assassin's Creed, Ghost Recon and Watch Dogs with company Ubisoft. He has just published his first novel Meera, the first of The Hirono Chronicles trilogy. We caught up with Tom as he reminisces about student days and looks back on his career so far.
Name: Thomas Boggis
Which legacy institution did you attend? Cumbria Institute of the Arts, Brampton Road, Carlisle
What course did you study? Joint Honours Creative Writing and Film Studies
What years did you study? 2004 - 2007
Why did you decide to study at Cumbria Institute of the Arts? I wanted to pursue a career in writing and the creative writing course had a great reputation.
What was student life like? I recall student life being pretty relaxed and I would spend most of my free time either playing video games or writing books and screenplays (prepping me for my future twin professions!)
What were classes and tutors like? Nick Pemberton the creative writing tutor left a lasting impression as he would always try to push me out of my comfort zone to get the best from me.
Did you make any lifelong friends? How have you kept in touch? I did indeed - I still keep in touch with Lewis Owen who was on my course and has become a lifelong friend.
What is your fondest memory of student days? For some reason my fondest memory is me and Lewis goofing around shooting videos on our phones in empty classrooms while we waited for lectures to start!
How did going to Cumbria Institute of the Arts influence your life? Studying creative writing was one of the best decisions I ever made. I knew I wanted to a job in the entertainment industry as some form of a writer or designer and after finishing this degree I did another degree in computer games design at Teesside University.
While at Teesside University I got a placement year as a games designer with video game company Ubisoft, then at the end of the year I was offered a job and never looked back! In my job as senior game designer, I have been able to utilise both my degrees and have designed gameplay features and written scripts for multiple blockbuster titles including Driver San Francisco, Assassin's Creed Syndicate, Ghost Recon Wildlands, Watch Dogs 2 and more.
On top of this I have recently managed to sign my book trilogy to a publisher and the first one The Hirono Chronicles: Meera is already available to buy! So yeah, going to uni definitely had a big impact on my life!
What were your ambitions when you started, and do you think you achieved them? My twin ambitions were to design video games and have my books published, both of which I have finally managed to achieve!
What are you most proud of? In terms of my work in video games I am most proud of my work on the Wii version of Driver San Francisco where I designed most of the single player gameplay features and missions and wrote a huge chunk of the script. A very proud moment was going to London to see Dimitri Goritsas read my dialogue at the recording studio!
Outside of games I am immensely proud to have signed my book trilogy to a publisher 17 years after the first book was originally written - seeing The Hirono Chronicles: Meera in print is the most amazing feeling in the world!
Tell us more about your book: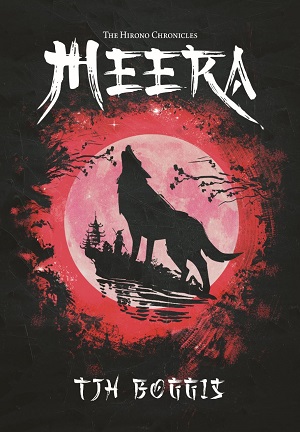 The Hirono Chronicles: Meera is an epic fantasy story that takes place in a fictional region of Japan known as Hirono. Much of the story, such as the customs and lifestyles, is based upon samurai culture; however none of the characters or events are factual.
When a legion of foreign mercenaries attack their village, young Takashi Asano and his best friend Kamari Shiro set out for Harakima castle, the seat of Lord Orran, to warn him of the impending threat.
Ripped from his old life and thrust along this unknown path, Takashi encounters many strange things that change his world forever; he learns of the wolves and the reason he feels a strange connection with them, he learns of Orran's Blade and the terrible monster locked within it and he meets Meera, daughter of Lord Orran, and learns what he will do to have her by his side...
Book 1 of The Hirono Chronicles trilogy - Meera takes you on a journey into the distant past to a land where honour, respect and duty are valued above life itself, a land where death is no barrier to loyalty… or to love.
Meera is roughly 60,000 words and can be read as a standalone story but is part of a larger trilogy known as "The Hirono Chronicles" with two further books ("Wolf Warriors" and "Spirit War") written and awaiting release.
The novel is aimed at young adults in the 13-18 age range though it could also be enjoyed by older readers.
Where can we buy your book?
Did you enjoy reading Tom's memories? If you would like to reminisce yourself and submit your own memories of happy student days, fill in our form here: https://universityofcumbria.formstack.com/forms/memory