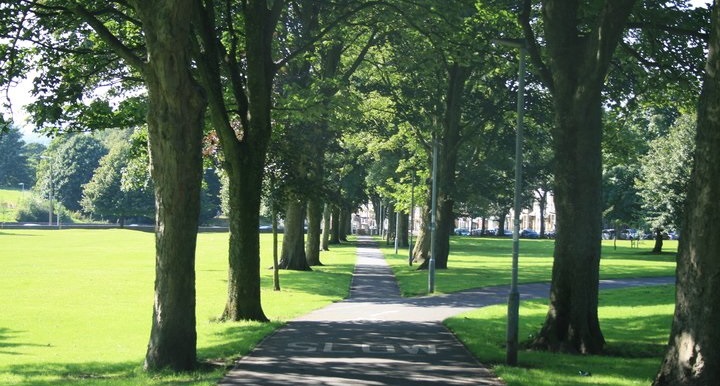 Former Principal of St Martin's College in Lancaster Ian Edynbry has died, aged 82.
He likened his years as Principal from 1989 to 1997 to adolescence – a short period of tremendous change and growth.
Under Dr Edynbry's stewardship, St Martin's emerged as one of the leading colleges of higher education in the country with student numbers increasing four-fold to 4,000.
While it retained its core work in teacher training, nursing and combined studies were introduced along with many other subjects.
Waddell Hall was built, the Hugh Pollard Lecture Theatre opened, Mill Hall acquired, as well as sites in Carlisle, Barrow and Whitehaven, and the Lakeland College of Nursing and Midwifery and Charlottle Mason College in Ambleside were absorbed.
Dr Edynbry said he was greatly privileged to lead St Martin's at a critical time in its history when the college changed physically, educationally and spiritually.
Martin Jones, class of 1999 alumnus commented: "I believe Dr Edynbry was actually Dorian rather than Ian, but he disliked his given name and preferred to be known as Ian. He was the College Principal for my first year at St Martin's in 1996/7 when I began a Christian Ministry degree there as a mature student. He always struck me as a quiet, somewhat reserved individual, but he was a fine speaker and always had the interests of the College and its students at heart. He was a precise man and his entry into the Chapel for the weekly service at precisely 12 noon on a Wednesday was legendary, with his seat in the front row being the cue for the service to begin! Ian's penchant for wine has been documented and I attended a number of his wine tasting sessions in the 'upside down' house which he and his wife Ruth occupied on site, and all staff and students were welcome, although I have to say that most of the students attending - myself included - had little or no idea about the qualities of the different wines we were being asked to sample!"
Ian Edynbry was born in 1936 and did not go to school until he was seven because of World War 2. He studied at Colchester Technical College and Leeds University, where he graduated in geography.
He did his national service in the Air Squadron.
He taught geography and was vice-principal of Worcester College of Higher Education, gaining his PhD, before moving to Lancaster.
He was a Rotarian, a keen gardener and a passionate wine-maker.
After retiring from St Martin's he lived in Worcester and last year moved to Manchester, where he died.
He leaves his wife Ruth, who he married in Worksop in 1963, a daughter Kate and son Mark.