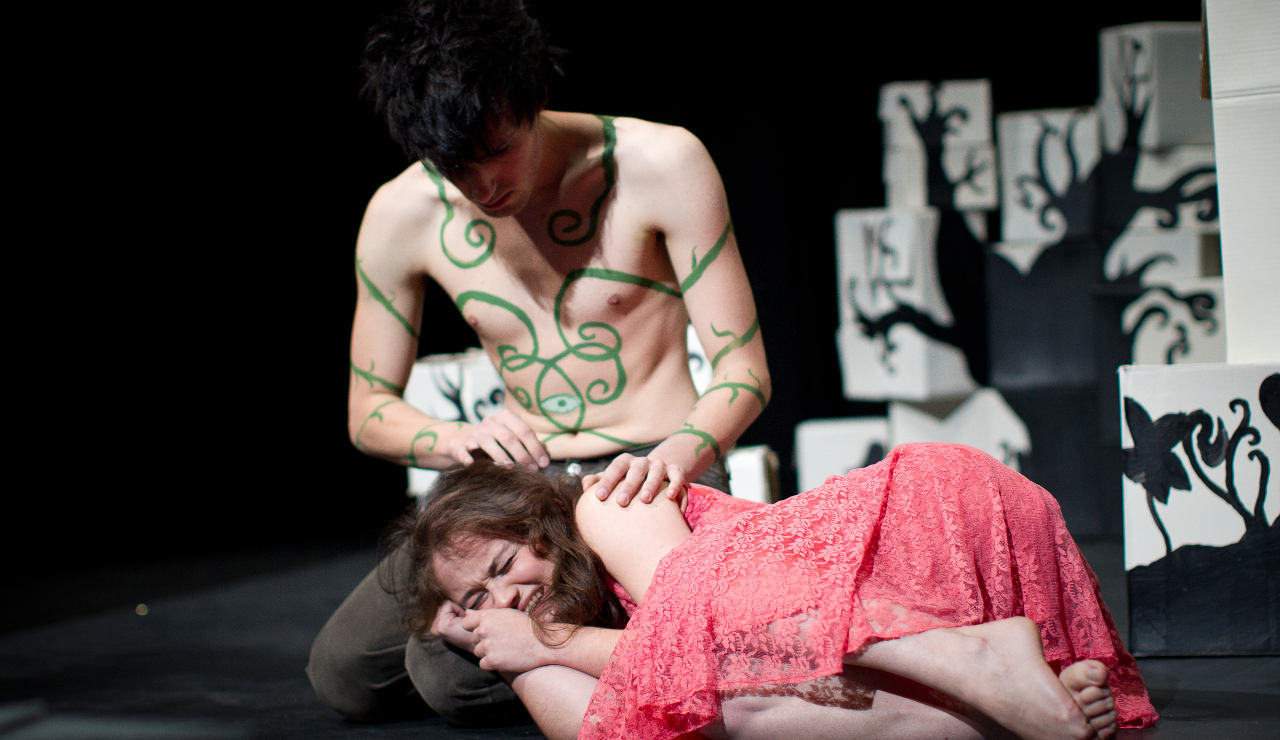 The Graduate Showcase is a performance experience designed for soon-to-be graduating third-year actors. Open to all performing arts course students, they audition to be part of the Showcase, which tours a 1 hour mixed showcase featuring song, acting, and dance to established theatres in Manchester and London to perform for Agents, Casting Directors, and other industry folks. On top of this in the same performance week, they tour other University of Cumbria campuses and perform an extract of the show as part of a concert in Carlisle, culminating in a gala performing at the Stanwix Theatre in Carlisle for family, friends, and VIPs.
The 2019 Showcase was directed by Shelby Williams (assistant director Bend it Like Beckham, West End / Associate Choreographer The Twilight Zone, West End) and the Musical Director was Tim Jasper (creator and founder of NESST).
After auditioning in early October 2018, 20 students continued in the process to perform at the Hope Mill Theatre Manchester (Fringe Venue of The Year at The Stage awards in 2018), and the Arts Theatre in London (home to the smash-hit musical 'SIX'). With 7 performances over 6 days, the whole tour was a great chance to experience tour life, restaging for different venues, and the necessity for stamina in this business! Over the 6 months between the audition stage and show week, they have professional headshots taken, join Spotlight (the acting casting database), and propose and rehearse material until we have a show that highlights all of the performers and their talents equally.
A fortnight down the line from the 2019 Showcase we have got a number of students who have signed with agents, directors putting them forward for auditions and generally taking the next steps for life after university! The whole process is a mix of pride (on my part), excitement, and nerves (on their behalf).
To date: Luke Smith, Hollie Boynton Briggs, and Chloe Gaskell have signed with AKM Management, Morgan Ritchie Scott & Steevie Leigh Crossley have signed with Baltic Management, and a number of other students have had offers and are currently in talks with agents before finalising.
Showcase is such a rewarding process to be a part of, and it's a year-round event: I've already done the launch talk with the second-year students for Showcase 2020 to prepare them for their auditions in the new academic year, and look forward to working with the next crop of exciting talent!
What our students say:
Ryan McQueen: "The overall experience was great! Touring with an amazing group of talented creatives and performers, whilst building friendships along the way has to be my favourite highlight. The whole showcase process was a massive building and learning experience too."
Ellis Robison: "Showcase was a fantastic experience and really opened my eyes to the workings of 'tour life', I learned a lot from the process that I will take on for the rest of my life. You learn to overcome things that you thought you couldn't do."
Alex Tighe: "I had the best time. It was like a family work holiday and I wouldn't have wanted it any other way. The creatives and the cast were just the best people to be around."
Luke Smith: "Showcase was one of the best experiences I've had at the University of Cumbria. It really gave the idea that we were touring a piece of theatre and that this could be a real goal after the showcase. We all bonded so quickly and became a family instantly, as well as working with a team of excellent creatives who were also part of this family which made the process even more enjoyable. Through this experience, I have learned that these dreams I've had are actually obtainable goals and this experience has launched me into the professional world. I couldn't be more thankful."
Lauren Crozier: "Showcase was a challenging yet rewarding process! Creating an entire show in such a short length of time is something I had never done before but now having done so, it is definitely a worthwhile experience to have had. Getting to spend a week on the road with an amazing group of people, both cast and creatives, was so much fun, and to top it all off getting the chance to perform in spaces like the Hope Mill and the Arts was a definite highlight!"
Want to find out more?
You are ready to take that next step. Ready to make that life-changing decision and work towards your career goals. By downloading our prospectus you will have the world at your fingertips.

You can browse our 100+ unique course options and have access to finance and support information to get you started. Discover all of the courses available to you from Arts to Zoology – we're excited to see what you choose.