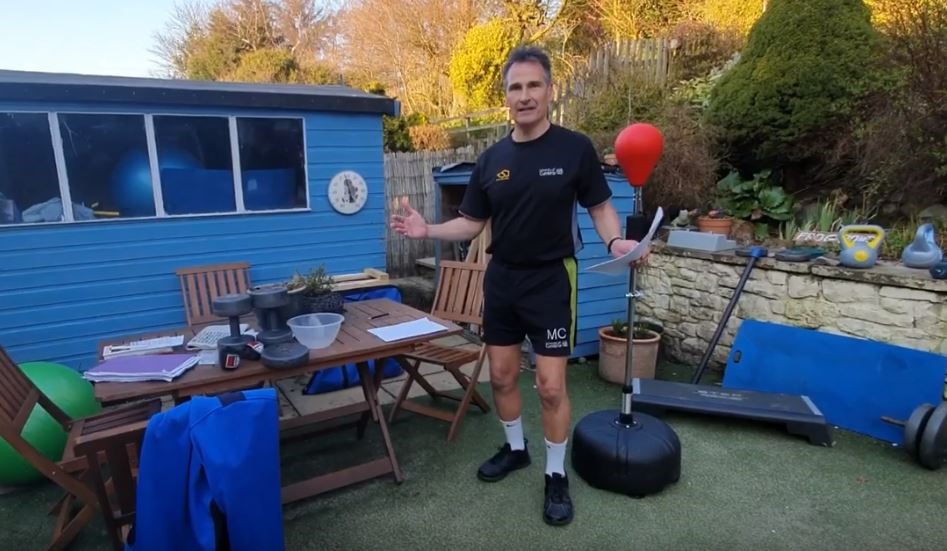 Our final-year sports, coaching, and physical education students were due to deliver a series of community events in Lancashire. After the cancellation of these events, the students and their lecturers wanted to find a way to inspire each other and the community to keep healthy and look after their wellbeing whilst at home.
They created a series of short videos featuring games, activities, and healthy recipes to share and support others. These videos provide something for all tastes, ages, and abilities from ball skills, gymnastics, boxercise, kickboxing, and football.
Mark Christie, a senior lecturer in sport and physical activity development, has used his expertise to create his own videos including a paper Olympics and a baked bean workout. He said "It's tough for everyone right now but fun activities like these are a great way to keep ourselves physically fit, keep our sports skills up to scratch, and also help our mental health at the same time. Years of research show that exercise is good for you both physically and mentally"
We hope you can take inspiration from our students and staff members. Tweet us @cumbriauni to let us know how you find the below activities, games, and recipe tips.
Mark Christie's Paper Olympics
Mark Christie's Baked Bean Cans Workout
Indoor Olympics by Max Ward
Basketball Skills by Tyler Paton Pottage
Kickboxing Moves by Saffron Wood
Soccer Skills Challenge by Stuart Dixon
Gymnastic Stretches by Rachel Mein
Boxercise Moves by Coady Scott
Change4Life Challenge by Rachel Deer
'Show us some creative poses' by Dale Gebbie
Bounce ball Games by Sam Clarkson
Home Exercise by Dan Sears
Football Skills by Dan Eccles
If you'd like to keep up to date with our latest health and wellbeing videos follow our YouTube playlist here.
Want to find out more?
You are ready to take that next step. Ready to make that life-changing decision and work towards your career goals. By downloading our prospectus you will have the world at your fingertips.

You can browse our 100+ unique course options and have access to finance and support information to get you started. Discover all of the courses available to you from Arts to Zoology – we're excited to see what you choose.