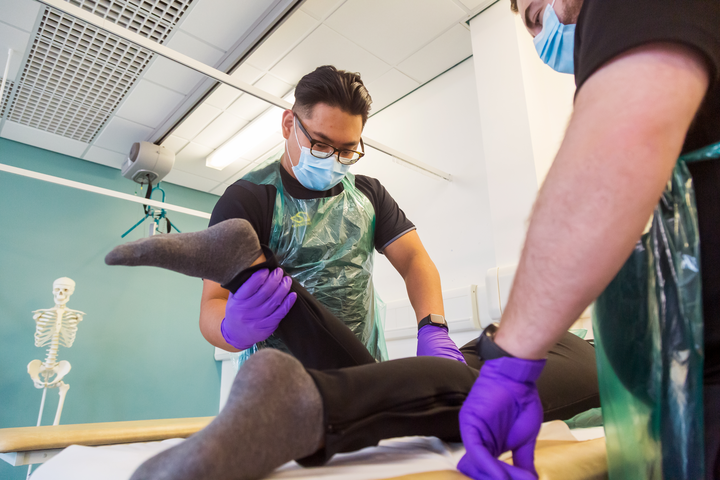 Our Sports Rehabilitation students learn a wide range of injury screening exercises as part of their course. Sports lecturer Katie talks below about some of the methods that you can use at home to assess your current range of movement and she recommends some exercises to help improve movement.
SIGN UP BELOW TO FIND OUT MORE ABOUT STUDYING SPORT REHABILITATION AT THE UNIVERSITY OF CUMBRIA.
Want to find out more?
You are ready to take that next step. Ready to make that life-changing decision and work towards your career goals. By downloading our prospectus you will have the world at your fingertips.

You can browse our 100+ unique course options and have access to finance and support information to get you started. Discover all of the courses available to you from Arts to Zoology – we're excited to see what you choose.