Dr. Sarah Bonner – Senior Lecturer and Programme Leader BA (Hons) Photography
As programme leader of the BA (Hons) Photography programme, I teach across all years of study from foundation level, through the BA (Hons) as well as Masters and Ph.D. level. I work with a team of dedicated academics to provide a quality photography education. I manage the undergraduate programme and ensure that the programme runs smoothly throughout the year. I am a visual studies tutor and teach the history and theory of photography.
I received my doctorate from the University of Manchester in 2010 where I studied how representations of gender are undergoing change through the use of fairy tales in contemporary fine art and popular culture. My current research examines the representation of women in photography through the use of narrative and constructed imagery.
Working with my colleague, Katrin Joost, I also organise a biannual photography conference that invites speakers from around the world to meet and share their work. The conference is called 'Visualising…' and we select a theme every other year; we have had Visualising the Rural, the Animal, the Home. Watch this space for Visualising the Virtual
Michael Coombs – Technician Demonstrator
In my role as technician demonstrator, I run the photography resources at the Brampton Road campus and provide technical support to the students across the Institute of the Arts. With a background in fine art, I'm also an interdisciplinary practitioner specialising in landscape theory. With research interests in areas ranging from cultural and human geography to sociology and exploration, my practice focuses on how we engage with and embrace the ideology of place. These investigations into the role of the idea of wilderness in the age of personal technologies combine audio, video, photography, and objects with film sets, installations, and books.
You can view examples of my work here http://www.michaelcoombs.co.uk/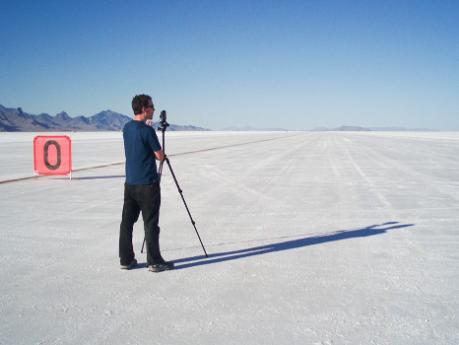 Dr. John Darwell – Reader in Photography
My role as Reader in Photography has a number of facets; some of my time is spent teaching at all levels of the course from BA to MA to Ph.D. The rest of my time is dedicated to developing research within the university, mentoring staff and students in their research, and generally encouraging everyone to pursue their artistic goals.
Aside from that, I work on long-term projects that reflect my interest in social and industrial change, concern for the environment, and issues around the depiction of mental health. Recently I've developed a bit of an obsession with dogs and dog walkers as an ongoing project.
I've had eighteen books published and exhibited widely in the UK, the Netherlands, Italy, the USA, (Houston, New York, and San Francisco) Mexico, South America, and the Canary Islands.
My work is featured in a number of collections including the National Museum of Media/Sun Life Collection, Bradford; the Victoria & Albert Museum, London and the Metropolitan Museum of Art, New York.
You can view examples of my work here: https://johndarwell.com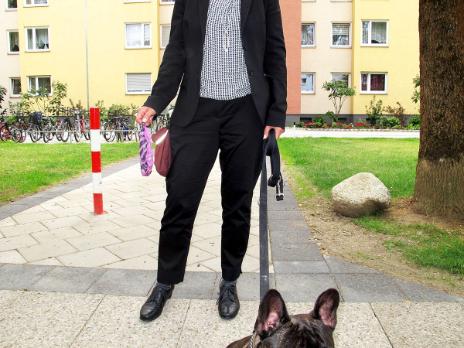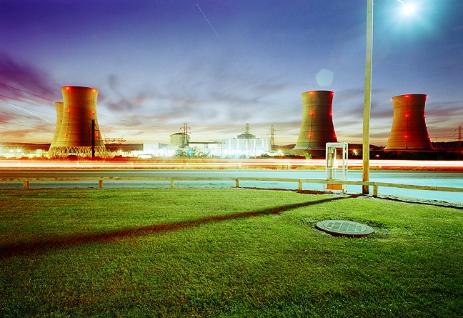 Dr. Katrin Joost - Senior Lecturer and Programme Leader MA Photography
I am the leader of the MA Photography programme and I also teach the BA (Hons) Photography where I lead the professional development elements of the degree. With my training as a bookbinder, I support students in the designing and making of their own photo books. My role as a doctoral supervisor also means that I support and guide Ph.D. scholars, particularly in view of the philosophical structure of their projects, and I visit other universities to examine Ph.D. candidates.
My research is grounded in Husserlian phenomenology, which underpins my research interests in the fields of the philosophy of photography, photography theory, media philosophy, and post-phenomenology. In other words, I am interested in the lived experience of looking at and creating photographs. This research has been shared around the world as I have published and contributed to conferences in places such as, most recently, Helsinki, Finland, and Puebla, Mexico.
Lately, I have been developing my photographic practice by exploring the relationship between time and photography by creating images that focus on movement. My recent project Heraclitean River Reflections (supported by Signal Film and Media) is questioning the experience of being in the landscape and its representation.
I organise with my colleague Dr. Sarah Bonner the biannual conference series Visualising... that addresses themes and social issues as seen through the prism of Photography. We aim to bring together theorists and practitioners in the field of photography who explore meaning in terms of photographic visualisation.

Alice Myers - Lecturer
My work explores possibilities within and beyond documentary photography, encompassing sound, moving images, and stills. My projects involve long-term engagement with specific places and communities (I've worked in France, Ireland, the USA, and Mexico) and I enjoy bringing this experience into my teaching.
You can see more of my work here: www.alicemyers.net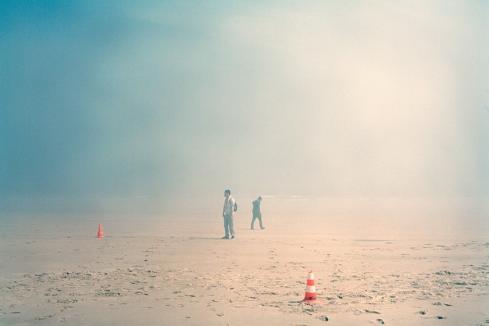 Rob Sara - Lecturer
As a lecturer on the practice modules of the course, one of my main aims is to make sure that all students develop an excellent understanding of the principles of photography.
I teach all years of the degree programme and, having spent 20 years in production in London's photography industry, I am well placed to understand the qualities and skill levels required for students to achieve success in their photography careers.
My work with students takes place through demonstrations, seminars, and technical workshops in the studios and darkrooms so that photography theory is put into practice and we can experiment using the University's wide range of equipment.
My research interests focus on the role and importance of the use of film as a medium in our digital age and I am a specialist hand printer. Working with artists and photographers in collaboration, I have made work for Simon Roberts, Stephen Gill, Tom Wood, Hannah Starkey, David Moore, Neeta Madahar, and many others. Prints are held in public and private collections from V&A Museum, Tate Modern, MOMA, and the National Media Museum.
Want to find out more?
You are ready to take that next step. Ready to make that life-changing decision and work towards your career goals. By downloading our prospectus you will have the world at your fingertips.

You can browse our 100+ unique course options and have access to finance and support information to get you started. Discover all of the courses available to you from Arts to Zoology – we're excited to see what you choose.