Dean Marshall
Board Director, Staff Director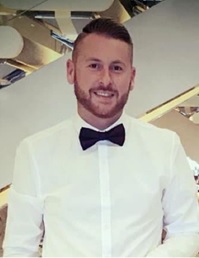 Biography
I have worked at the University of Cumbria now for just over 10 years in various roles within the Institute of Education, Student Academic and Administration Service (SAAS) and most recently the Institute of Health as the Senior Coordinator for our Paramedic Apprenticeship provision.
I have an undergraduate degree in Computing (Business information Systems) and most recently completed my Postgraduate Certificate in Higher Education Administration, Management and Leadership which has enabled me to develop my understanding and critical awareness of current issues in the sector whilst gaining a wider understanding of Leadership and Management in the context of Higher Education.
I am a long-standing member of the Association of University Administrators (AUA) and was awarded Fellowship 2019 in recognition for my commitment to professional development. In addition to this, I am AUA advocate for the University of Cumbria which has enabled me to establish a platform in which to contribute to the development of others whilst gaining a solid understanding of the issues facing our sector. Through this, and my work as AUA advocate I recognise the complexity with an ever changing HE landscape and the changing needs and expectations of learners, partners, and our communities.