Professor Brian Gates
Emeritus Professor of Religion, Ethics & Education
Institute of Education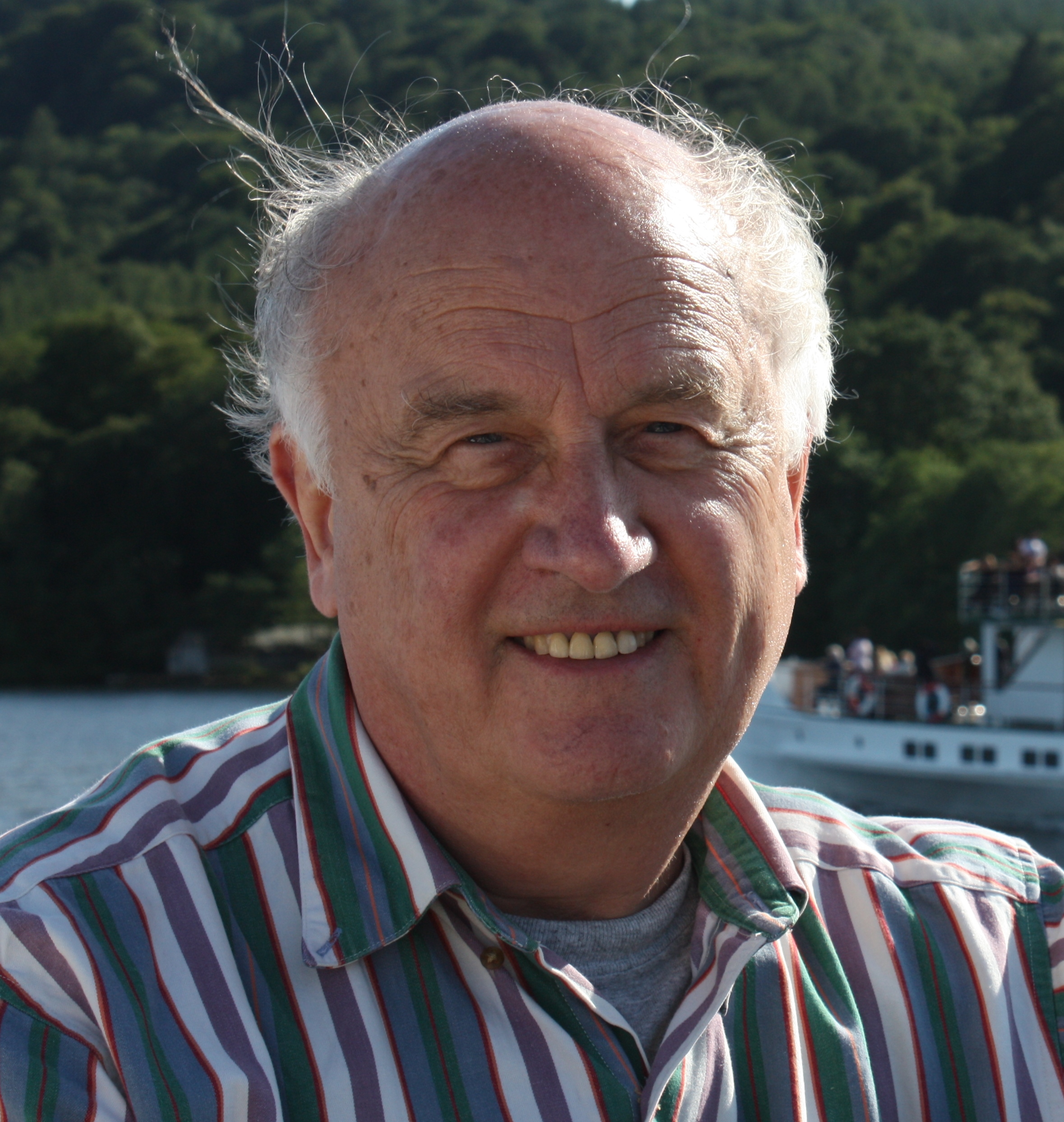 Biography
Brian is local to the Lancaster area. He was born in Morecambe, went to primary school in Heysham and then by bus as a dayboy to LRGS. From there he studied first in Oxford, then in New Haven USA at the Berkeley and Yale Divinity Schools, before training as a secondary school teacher in Cambridge. He taught for eight years at Goldsmiths College in London, becoming a principal lecturer there and engaging part-time in his PhD research at Lancaster University. In 1975 he returned to territory which was home to both himself and his wife Brenda and their two sons. He had been appointed to St Martin's College, Lancaster as head of the department. He continued there for 35 years, including its transition to the University of Cumbria. He is now Emeritus Professor of Religion Ethics & Education. Since retiring, in addition to his research interests he concentrated on his voluntary work as Chair of the RE Council of England and Wales until 2011. Now his focus is on research, online portal development and family.
Qualifications and memberships
Academic and Professional Qualifications
BA Hons Theology Class 2 St John's College, Oxford (MA 1970)
(Oriel Exhibition Scholarship 1962-4)
M Div + STM Berkeley Divinity School, Yale
(Fulbright Travel Scholarship 1964-6)
PGCE, with distinction Sidney Sussex College, Cambridge
Recognised Teacher London University
PhD University of Lancaster (part-time)
Honours
MBE (2013) "For contribution to Religious Education and Inter Faith Relations"
Senior Positions in External Academic and Professional Associations

Chair Religious Education Council of England and Wales 1984-90; 2002-11.
Chair Editorial Board Journal of Moral Education 1999-2006
Academic and research interests
Main areas/fields of teaching and research
Interfaces between religion, ethics, education and health.
Comparative ethics.
Resourcing teaching and research in religion and ethics from electronic media.
Religious development across life span.
Research Alongside his colleagues in the department, Brian maintained his own research interests. One of these is the religious and moral development of children and young people. In the 1970s this was based on lengthy interviews with boys and girls aged 6-16 from different religious backgrounds – Christian, Jewish, Muslim, Sikh and Unattached. He is now following this up by re-interviewing the same individuals (if he can find them) now 50 years older – now exploring development across the lifespan.
Interfaith relations Brian's ecumenical interests were evident during his student years. As an undergraduate he was chair of the Joint Christian Societies - those of the Church of England, Free Churches and Roman Catholics. They were extended in both his teaching and research to include other religious traditions and beliefs. He recognised the force of beliefs – and unbeliefs - for both good and evil, here in the UK and globally. He saw mutual understanding and critical challenge as necessary for harm reduction, personal enrichment and social transformation. For many years he taught an undergraduate course on Mission and Dialogue. He has served as a trustee of the Inter Faith Network UK.
Publications
Resource Project Initiatives
www.moralcapital.info Launched 2014 and ongoing
www.armisticenow.net Launched 2019 and ongoing
www.churchnet.uk Launched on BBC Newsnight by the Bishop of Lancaster in 1995.
www.philtar.ac.uk.(PHILosophy, Theology And Religion) Launched 1998.
www.ybgud.net http://ybgud.dev.weboutreach.co.uk/index2.html 2002
www.alphabeta proposed in Cairo but not developed
www.interpan.net proposed at Nuremberg Forum in 2012 but not developed
Books
Afro-Caribbean Religions (Editor and Contributor), (London, Ward Lock, 1980).
RE Directory, (Lancaster, RE Council of England and Wales, 1982).
Time for Religious Education and Teachers to Match: A digest of under-provision. (Lancaster, RE Council of England and Wales, 1993).
Editor and contributor Freedom & Authority in Religions and Religious Education (London, Cassells, 1996).
Transforming Religious Education: beliefs and values under scrutiny London, (Continuum Press, 2007).
Editor and contributor Religion and Nationhood: Insider and outsider perspectives on Religious Education in England (Tubingen, Mohr Siebeck, 2016).
A biographical reflection
''Doing God' in ethics and education: a play in five acts' in Journal of Moral Education 40:3, 2011, pp 309-18.
Other Publications
'W. Rauschenbusch and the American Social Gospel', in Reflection, Summer 1966.
'World Religions: An immigrant subject' in ATCDE Religious Studies Bulletin, 14, 1972,
'Varieties of Religious Education', in Religion 3:1, Spring 1973 (translated by others for publication also in German and Norwegian).
'Religious Education: A Proper Humanism', in London Educational Review, Autumn
'Politics of Religious Education', in M Taylor (ed), Progress and Problems in Moral Education (Slough, NFER, 1974).
World Religions in Education - A Bibliography and Travelling Exhibition (London, National Book League 1974) (Revised ed. with M Hayward, annotated 1977).
'Groundwork for the Future: curriculum innovation in Religious Education', in Ideas,
'Readiness for Religion' in N Smart and D Horder, New Movements in Religious Education (London, Temple-Smith, 1975).
Inside Talk (Film commissioned by Department of Education & Science for use in teacher education (1976).
'Religious Education', in M Raggett and M Clarkson (eds) Teaching the Eight to Thirteens, Vol.2 (London, Ward Lock, 1976).
'Teaching World Religions in Great Britain', in U Tworuschka Thema Weltreligionen, (Diesterweg, Munich 1977) English translation in W O Cole (ed), World Faiths in Education, (London, G. Allen & Unwin, 1978).
'Religion in the child's own core curriculum', in Learning for Living, Autumn 1977.
'On picture God: A personal view', General Synod Church Colleges of Education, The Future of Religious Studies in the Colleges, 1977.
Religion in British Paperbacks (Annotated bibliography and exhibition for British Council, 1977).
'Please Sir, Do you believe in God?', in W O Cole (ed) World Faiths in Education, (London, G. Allen & Unwin, 1978).
'Children Understanding Death', in J Prickett (ed), Death, (London, Lutterworth, 1978).
'A larger context for the morality of contemporary living', Shap Mailing, 1979.
'Children Prospecting for Commitment', in R Jackson (ed), Approaching World Religions (London, J Murray, 1982).
'School Assemblies and the Boundaries of Moral Education', in L O Ward (ed), The Ethical Dimension of the School Curriculum, (Swansea UP 1982).
'At the quick of change: an RE-ME Centre', in D Hicks and C Townley (eds) Teaching World Studies (London, Longman, 1983).

'Die Eine und die Vielen Weltreligionen in Kirchlichen und Staatlichen Schulen Grossbritanniens' in Der Evangelische Erzieher: Zeitschrift fur Padagogik und Theologie, 1983.
'God' in J Sutcliffe (ed), Dictionary of Religious Education, (London, SCM, 1984).
R.E. Provision (Lancaster, R.E. Council, 1984)
'Worship where the child is', SHAP Mailing (1985).
'Religious Education and Moral Education: the end of a beautiful relationship?' in Bulletin of National Council on Religion and Public Education, (Fall, 1985).
'Who do you love?', Values (1:1 1986).
'M.E. plus R.E. = Kohlberg with a difference' in S and C Modgil (eds), L Kohlberg Consensus and Controversy, (Brighton, Falmer Press, 1986).
'RE Theory: a bibliographical review', 'RE in recent reports' and 'Nirvana, nukes and nothingness', in A Brown (ed), SHAP Handbook on World Religions in Education, (Commission for Racial Equality, 1986).
Editor and Joint author Glossary of Terms for Religious Studies (Secondary Examinations Council and Religious Education Council, 1986).
'The place of common worship', review article in Times Educational Supplement, Dec. 1987.
'The Education Reform Act: How mixed a blessing for R.E.?' in Interfaith News Oct. 1988; extended version in Journal of Beliefs and Values 9:2 1988.
'Mit welcher Wirklichkeit haben wir esiim Unterricht uber Weltreligionen zu tun? (aus britischer Sicht)' in M Kwiran & H Schultze (eds) Bildungsinhalt: Weltreligionen (Comenius Munster) 1988 pt. 125-32.
Science & Arts Committee Supply of teachers for the 1990s Vol 2 p.264-71 (London, HMSO, 1990).
'Religious Education & Worship: True and False Mission Statements' in T Brighton (ed) 150 Years: The Church Colleges in Higher Education (Chichester, WSIHE,1989). E. & Worship: An Introduction (and TV INSET series adviser) (London, BBC, 1989).
'National Curriculum and Values in Education' Hockerill Lecture 1989.
'Religion, Morality & Education: Constitutionally incongruent?' Journal of Moral Education 19:3 pp 147-58 (1990).
'Developments in Religious Studies in Further & Higher Education' in U King (ed) Turning Points in Religious Studies (T & T Clark, 1990).
What conspired against RE teacher supply? (Lancaster, RE Council, 1991). With G J Garbett et al Towards a Rationale for Church Colleges in the 1990s (S. Martin's College 1991). With G J Garbett et al Towards a Rationale for Church Colleges in the 1990s (S. Martin's College 1991).
Why bother with RE teaching? Methodist Recorder 2 April 1992
Christian Comment Lancaster Guardian 21 January 1994
The Blackburn-Bloemfontein Link 1964-1994 (with Brian Selvey, section on Anglican Church anti-Apartheid omitted) Blackburn Diocese 1994
'Secular Education and the Logic of Religion: Shall we re-invent the wheel? in P Masefield (ed) Ninian Smart Festschift ,(New York, Peter Lang, 1994).
No Sanctuary Here for Religious Education. A comment on the Teacher Training Agency's draft proposals for the allocation of places for specialists in secondary school teaching subjects 1995-6 (Lancaster, RE Council, 1995).
Editor and contributor Freedom & Authority in Religions and Religious Education (London, Cassells, 1996).
(with PS Gedge) The Future of Collective Worship (Abingdon, Culham College Institute, 1997).
National RE Festival: an evaluation CEM 1998.
The Value of the Internet for Religious Education (Resource: The Journal of PCFRE 20:3 1998).
Provision for Religious Education: No Christmas Cheer. Response to DfES Circular 11/97 on Secondary Curriculum and Staffing Survey (Lancaster, RE Council 1998).
'How far do programmes for RE relate to the social and psychological development of pupils? Development through Religious Education' in Lynne Broadbent & Alan Brown (eds) Issues in Religious Education (London, Routledge, 2002, pp. 101-10).
Guest Editor for British Journal of Religious Education 27:2, March 2005, including Editorial, pp. 99-102.
'The credibility of the Anglican Model of a Christian University in a Secular and Multi-Faith Society' in Prologue: a journal of Colleges & Universities of the Anglican Communion vol III, 2002, pp 19-45.
'Being more than cosy and caring? Or, another dimension to pastoral support' in The Link November 2002
'Faith Schools and Colleges' in Roy Gardner, Jo Cairns and Denis Lawton (eds.) Faith Schools Consensus or Conflict (London, Routledge, 2005, pp. 14-35.)
'Religion and Peace Education in the Perspective of the Religious Non-Believer' in Werner Haussmann et.al. (eds) Handbuch Friedenserziehung Verlagsgruppe Randon House GmbH, Munich, 2006, 168-73.
Guest Editor for Special Issue of Journal of Moral Education on 'Moral roots of citizenship and citizenship education': 35:4, December 2006. Includes authored contributions as follows: Editorial 'Where is the moral in Citizenship Education' pp. 437-41 and 'Religion as cuckoo or crucible: beliefs and believing as vital for citizenship and citizenship education' pp. 571-94.
'Religious Education and Change' in Resource 29:3, Summer 2007, pp. 4-8.
'Towards an inclusive approach to Religious Education in Europe: the English model from within the UK' in Ilyas Celebi (ed) Religious Institutions and Education in the Process of European Union Ensar Nesriyat, Istanbul, 2007, pp. 389-427 (and Turkish translation).
'L'islam nel sistema scolastico inglese' in Alessandro Ferrari (ed) Islam in Europa/ Islam in Italia. (Tra Diritto e Societa, Societa editrice il Mulino, Bologna, 2008, pp 119-215).
'Do numbers matter? The importance of numerical strength and religious demography in determining the content of religious education' in Juergen Cour & Michael Kloecker (eds) Wege und Welten der Religionen Forschungen und Vermittlungen (University of Jena Press 2009).
'Media and inter religious communication - a challenge for religious studies and religious education' in Manfred Pirner (ed) Media Power and Religions: The Challenge facing Intercultural Learning (Nuremburg, University Press, 2012) pp 79-95.
'How Far is the Notion of 'Conscience' Redundant and 'Consciencing' a Better Alternative?' in Stephen Parker, Rob Freathy & Leslie J Francis (eds) Religious Education and Freedom of Religion and Belief (London, Peter Lang, 2012) pp 151-66.
'The Importance of Religious Perspectives in the Thinking of Chikuro Hiroike on Moralogy and their Educational Implications' in Studies in Moralogy, 70 (with Japanese translation) 2013.
'Crucial moments: Religious Development across the Life Span' in Hank Kuindersma (ed) Powerful Learning Environments and Theologizing and Philosophizing with Children (Kassel, University Press, 2013) pp 48-63.
Walking for Religious Education in Lancaster and Why it matters. A detailed guide inc map, photos and quiz (2013)
RE Council 40th Anniversary Booklet (2013)
(with Robert Jackson) 'Religion and Education in England' in Martin Rothgangel et al (eds) Religious Education at Schools in Europe Vienna University Press (2014) pp 65-98.
'The Religious Education Council of England and Wales: a short history' in REtoday 32:2 (2016) pp 52-5.
Community Clapping and Collective Worship Analysis and proposal for REC, NASACRE and IFNET 2020
Recent external roles
Elected Honorary Roles
Chair of Religious Education Council of England & Wales (1984 – 1990, 2002-11)
Chair of Editorial Board of the Journal of Moral Education (1999-2006)
Trustee of Journal of Moral Education (1999 - )
Board member Association for Moral Education (2008-)