Charlotte Pearce
Lecturer in Mental Health Nursing
Institute of Health
Academic Quality and Development
Mental Health Research Group
Health and Wellbeing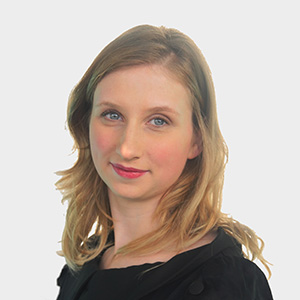 Biography
I have studied Mental Health Nursing at University of Cumbria and qualified as a Mental Health Nurse in 2014. After three years of experience working with Children and Families network and volunteering my time at University of Cumbria to deliver lectures on Child and Adolescent Mental Health, I became a lecturer in Mental Health Nursing in 2017. From April 2019, I became full time here, having taken a role within Children's nursing as a lecturer, delivering mental health expertise to the children's nurses around supporting young people and families.
Until recently gaining my secondary role, I was able to remain in practice, which means I can bring up-to-date knowledge and examples from practice to students. Within my role as a lecturer, I help to run events alongside the student union and student well- being ambassadors to ensure student/staff wellbeing at the university. I have recently become a Mental Health First Aider and Instructor with Mental health First Aid England. This role allows me to deliver a Two-day firat aid training course to staff at The University, again enhancing wellbeing of staff and in turn our students.
I am co-organiser of The Festival of Mental health, which brings people together to recognise the need for resources, understanding and knowledge of mental health and the need to create more mentally healthy communities.
I like to think of myself as a campaigner for mental health and hope to one day become an ambassador for mental health.
Qualifications and memberships
My latest qualification is a PGCert in Teaching and Learning in higher education. On completion of this, I joined the higher Education Academy and gained teacher status with the Nursing and Midwifery council.
I look to undertake research in the area of young people and their mental health and /or Nursing education. I have a 1st class hons Degree in Mental Health Nursing, I look to build on my knowledge and expertise through masters and PHD in the future.
I am a member of the Royal College of Nursing and Unison and also MHFA England as a qualfied instructor.
Academic and research interests
I am interested in research that looks at preventative mental health and bettering mental health in children and young people. I am interested in how society, in particular Adverse Childhood Experiences (ACE's) shapes the mental health of young people, and how this then carries forward into their adult lives. I am interested in the adolescent brain, transitions and the unique and fascinating research happening in this field currently.
I am interested in culture and the arts and how philosophies and way of life shape our mental health. I am interested in public health and health promotion, and health care systems globally. I am interested in how culture shapes society and how this impacts on the health of the communities involved.
Time and finance permitting, I like to be involved in humanitarian work related to nursing, looking into causation of crisis and political perspectives relating to nursing and health care.
I have vested interest in nursing education and the wellbeing of nurses and other professionals undertaking professional health courses.
My goals are to undertake a masters or PHD in the field of mental health of children and YP related to perspectives surrounding care and further research in nursing education around the wellbeing of student nurses undertaking a nursing programme.