Christophe PLACE
Doctoral Researcher
Initiative for Leadership and Sustainability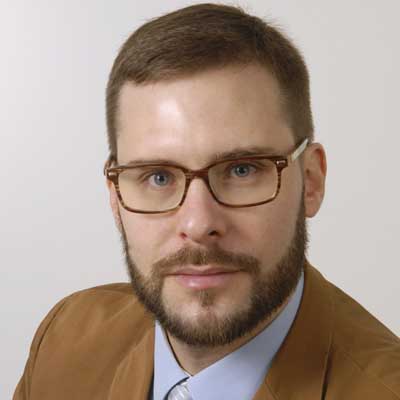 Biography
Doctoral research: monetary impact assessment.
Lead Supervisor: Professor Jem Bendell.
Specialist in sustainability and social innovation in Europe, America, Africa with 15 years of practical field experience.
Expert in monetary innovation and complementary currencies including cryptocurrencies with 7 years of academic teaching and applied research.
Passionate about financial technology, impact assessment, integral approach.
Qualifications and memberships
Diploma in Social Innovation, United Nations mandated University for Peace, 2011-13.
Certificate in Sustainable Finance, HEC Geneve Executive, 2013.
Certificate in Social Business, HEC-Paris, 2009.
M.A., MBA, Sustainability Management, FGV-São Paulo, 2008-09.
M.Sc., Sustainable Development Management, HEC-Paris, 2008-09.
M.Ing., Polytechnic Engineer, EPF-Graduate School of Engineering, ITESM, 2002-06.
B.Sc., Science and Technology, University of Savoy, 2000-02.
Academic and research interests
Fellow of the Research Association on Monetary Innovation and Community and Complementary Currency Systems, 2019-20.
Supervisor of the Monetary Innovation and Complementary Currencies Researcher Symposium, Blockchains for Sustainable Development, World Investment Forum, 2018.
Doctoral researcher at the University of Cumbria and University of Lancaster, funded by the European Regional Development Fund, 2018-21.
Publications
PLACE Christophe, CALDERON Antonin, STODDER James, WALLIMANN Isidor. Swiss currency systems: atlas, compendium and chronicle of legal aspects (Special issue on building community, promoting the commons and surfing the digital wave). International Journal of Cummunity Currency Research, September 2018.
PLACE Christophe. Impact assessment of monetary innovation: sustainability with existing frameworks and integral approach (Special issue on social currencies, innovation, and development). International Journal of Cummunity Currency Research, February 2018.
PLACE Christophe, BINDEWALD Leander. Validating and improving the impact of complementary currency systems through impact assessment frameworks (Special issue on money and development). International Journal of Community Currency Research, March 2015.
PLACE Christophe. Communiy currency progress in Latin America: evolution in Brazil of a socio-technical innovation for economic sustainability (Special issue on complementary currencies: state of the art). International Journal of Community Currency Research, February 2011.
PLACE Christophe. Creative Monetary Valuation. Saarbrücken: LAP Lambert Academic Publishing, September 2010.
Recent external roles
Distinguished Visiting or Extraordinary Professor at the University of Economics Prague, International University in Geneva, Baku State University, Western Caspian University, 2015-18.
Lecturer at the University of Applied Sciences and Arts of Western Switzerland, 2011-18.
United Nations Inter-Agency Task Force on Social and Solidarity Economy, 2015.
Observer at the Community Currencies in Action project, 2013-15.
Adviser for 4 currency systems design implementation, 2010-11.
Reviewer of 3 articles from the International Journal of Community Currency Research.
Jury member of 5 master and bachelor dissertations on monetary innovation.
Lecturer in 10 master and bachelor courses on sustainability and social innovation.