Professor Jem Bendell, PhD
Professor of Sustainability Leadership
Institute of Business, Industry and Leadership
Initiative for Leadership and Sustainability
Business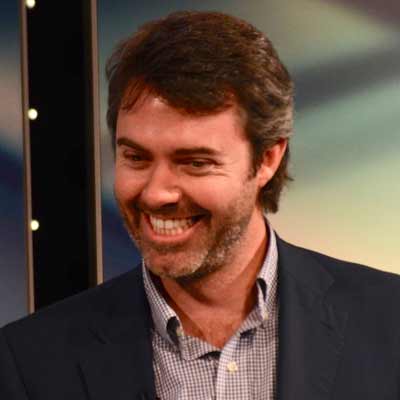 Biography
Jem Bendell is a Professor of Sustainability Leadership and Founder of the Institute for Leadership and Sustainability (www.iflas.info) at the University of Cumbria in the UK, which co-delivers a sustainability-themed MBA programme with over 2000 students online from around 100 countries, with the Department of BLPSS and the Robert Kennedy College.

Jem provides strategy, leadership and communications support for chief executives in business, politics and civil society. Previously with the United Nations, he has since served on the boards of international investment funds and small charities.
In 2012, the World Economic Forum appointed him a Young Global Leader for his work on sustainability.
With over 20 years of experience in promoting innovative action for sustainable development, Professor Bendell has written over 100 publications on related topics, including five books. In 2013 Jem was dubbed "Professor Bitcoin" in the media for his explanation of the importance of digital currency when the University of Cumbria became the world's first public university to accept it for payment of fees.
He is a regular commentator on current affairs through his articles in national newspapers and websites. See: http://twitter.com/jembendell and https://www.linkedin.com/in/jembendell
Qualifications and memberships
BA (Hons) Geography (University of Cambridge)
PhD (University of Bristol)
Member, Forum of Young Global Leaders, World Economic Forum
Member, International Leadership Association
Member, Net Impact
Academic and research interests
Corporate social responsibility, social enterprise, social innovation, stakeholder dialogue and collaboration, responsible investment, mission-based investing; particularly related to market transformation for sustainable development.
Strategy for social and organisational change, combining insights from social movements, sociologies of power, systems thinking, design thinking and critical leadership studies.
Community exchange, complementary currencies, collaborative consumption, and the sharing economy.
Leadership development, including experiential learning
Action research, cooperative inquiry, appreciative inquiry, applied qualitative research, critical discourse analysis.
Current PhD Students:
Aimee Leslie - motivation and change in the environmental profession
Ana Rivas Restrepo - leadership in tourism
Publications
Professor Bendell has published over 100 times, including academic journals, books, UN and NGO reports, on various aspects of leadership, change and sustainable development, mostly in the fields of international development studies and management studies. Some recent highlights include:
Willocks, Katie, Bendell, Jem and Little, R. (2020) Professional Learning from Disturbances in Healthcare: Managerialism and Compassion. International Journal of Management, Knowledge and Learning, 9 (1).
Bendell, Jem (2017) Currency innovation for sustainable financing of SMEs: context, case study and scalability. Journal of Corporate Citizenship, 67
Bendell, Jem, Little, Richard and Sutherland, Neil (2017) Beyond unsustainable leadership: critical social theory for sustainable leadership. Sustainability Accounting, Management and Policy Journal, Volume 8 Issue 4.
Bendell, Jem, and Doyle, Ian (2014) Healing Capitalism, Greenleaf Publishing, Sheffield, UK.
Bendell, Jem (2012) Elegant Disruption:How luxury and society can change each-other for good , Working Paper 9, Asia Pacific Work In Progress research Paper series, Griffith Business School, Australia.
Bendell, Jem, A. Miller, and K. Wortmann (2011) ' Public Policies for Scaling Corporate Responsibility Standards: expanding collaborative governance for sustainable development ', in Sustainability, Accounting, Management & Policy Journal, Volume 1, Issue 2. (Awarded best paper of the year)
Bendell, Jem (2011) Evolving Partnerships: A Guide to Working With Business for Greater Social Change , Greenleaf Publishing: Sheffield, UK.
Recent external roles
Adjunct Professor, Griffith Business School, Brisbane
Distinguished Visiting Professor, IE Business School, Madrid
Senior Research Fellow, UNCTAD-UNIGE Sustainability Research Centre, Geneva
Advisory Board Member, Grassroots Economics, Mombasa
Advisor, Office of the Leader of the Opposition, London