Jim Greer
Principal Lecturer in Social Work
Institute of Health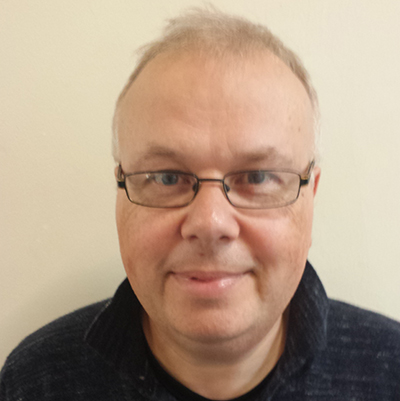 Biography
I am a qualified social worker who has worked with all service user groups and subsequently specialised in mental health. I also have experience as a social work manager and as a project manager on projects which introduce new techologies to social care.
In my experience in higher education I have taught on and led programmes in psychology, social work , mental health issues, human development, counselling, and social psychology. My current role involves leading the social work education programmes at Cumbria for both pre-registration and continuing professional development.
Qualifications and memberships
HCPC: Registered Social Worker
Registration Number SW25780 01/12/2018
British Psychological Society: Full member with graduate basis for registration. 180593
Teaching Fellow. Higher Education Academy. 14/02/2017 Recognition Reference PR122416
Academic and research interests
Emotional Resilience and Social Work
Application of psychologial theory and research to social work.
Publications
Greer, J. (2014) Constructing an Evidence Base for Radical Practice' SWAN (Social Work Action Network) Conference . Social Work in a 'Cold Climate' : Fighting for Good Practice in Times of Austerity. 11th April 2014
Greer, J. (2014) How Social Work Can Tackle its Morale Problem. The Guardian Social Care Network 3rd September 2014. https://www.theguardian.com/social-care-network/social-life-blog/2014/sep/03/social-work-tackle-morale-problem
Greer,J. (2015) 'Children and Internet Pornography: A moral panic, a salvation for censors and a Trojan horse for Government control of the digital frontier.'in Revisiting Moral Panics.Edited by V Cree, G Clapton and M. Smith. 2015 Policy Press. Also Published in a short paperback collection 'The State' edited by Viv Cree.
Greer, J., Smailes,D., Spencer,H., Freeston, M. and Dudley, R. (2016) Recall of threat related material is modulated by self or other referencing in people with high or low levels of non-clinical paranoia. Journal of Behavior Therapy and Experimental Psychiatry. (50) 1-7. 2016
Greer, J. (2016) Looking after the vulnerable requires social workers to prioritise their own wellbeing too'. Community Care website. 19th April 2016. http://www.communitycare.co.uk/2016/04/19/looking-vulnerable-requires-social-workers-prioritise-wellbeing/
Greer, J. (2015) Building Resilient Social Workers is Everybody's Business. The Guardian Website 3rd May 2016. http://www.theguardian.com/social-care-network/2016/may/03/building-resilient-social-workers
Hardy, R. (2016) Five Questions Social Workers Should Ask About Resilience. 26th May 2016. Compiled by Ruth Hardy from online discussion which included J Greeer as part of an expert panel http://www.theguardian.com/social-care-network/2016/may/26/social-work-resilience-stress
Greer, J. (2016) Resilience and Personal Effectiveness for Social Workers. London:Sage .
Greer, J (2017) 'Looking After Ourselves'. Conference Presentation at CAPE, Child Protection in Education Conference. Kirkby Lonsdale. June 2017
Recent external roles
HCPC Fitness to Practise Panel Member Social Work Sept 2016-present
Member of Skills for Care Working Group on a Knowledge and Skills Statement for Practice Supervisors in Adult Services. Dec 2016 -May2017.
Standing Member of NICE Quality Standards Advisory Committee from October 2014 –Sept 2016
Professional Development Advisor with The College of Social Work from November 2013-September 2015
External Examiner at Sussex University MA Social Work from Sept 2014
External Examiner at Southampton Solent University Sept 2014- August 2017.
Endorsement Reviewer for The College of Social Work endorsement scheme from January 2013- September 2015
Reviewer for the journal 'Practice' from 2013